This generation of kids being internet savvy uses e-learning for online classes and social learning. The tools used for online learning for kids promote learning and one-on-one interface with teachers. As children build social connections using technology, it the chances for the mental growth of kids.
As technology impacts children, it increases the benefits of online learning. Online learning for children benefits parents and educators, and it helps the kids connect with the outside world. What is the effect of online learning on children?
Due to the current pandemic, parents have converted their homes into online classes. A successful online program needs motivation from kids and the involvement of parents.
The impact of online learning for children is that they spend an increased amount of time in online classes, they end up using their devices a lot. This might also make the kids use their devices for other purposes. So, the parents need to keep protected their kids from online classes.
What is the Impact of Online Learning on Young Children?
There are so many positive and negative impact of online learning for kids that you should consider. Let's get brief detail on this.
Positive effect of online learning for kids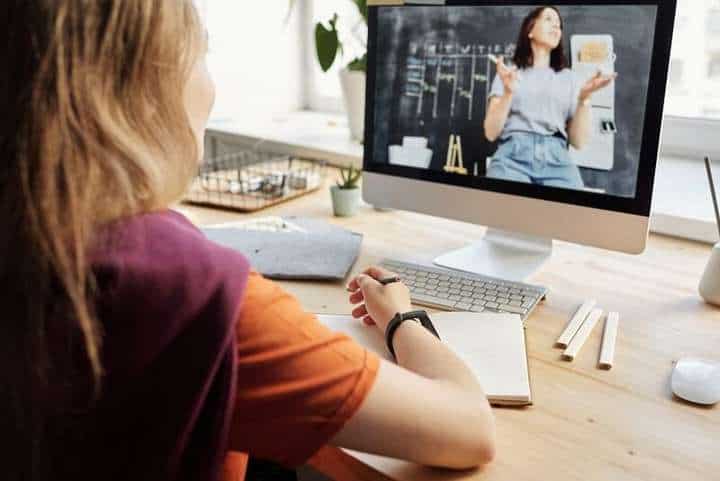 Higher Efficacy
Online learning for kids is one of the most efficient ways of teaching students. It involves many tools for PDFs, videos, and podcasts. Teachers can use all these tools for delivering lessons. Online learning for kids includes lessons that go beyond the traditional method of textbook teaching.
Better Accessibility
A major effect is it lets the students attend classes from anywhere. The schools get a chance to connect with an extensive student network. It is easy to be archived and recorded, and the students can also share it. An effect of Online learning for children is that it gives the students better accessibility.
It Is Affordable
A major advantage of online learning for kids is that its costs are lower. The impact of online learning for children is that it is more affordable and more effective. Online learning reduces the cost of meals, transportation, and other costs. These online courses are easily available online and create an affordable learning environment.
Improved Attendance
Since the effect of online classes can be easily measured, it becomes better and the recording of attendance becomes easier. The attendance can be taken from the location of your choice and the students do not need to miss out on their lessons.
Match Diverse Learning Styles
There are different types of learning paths for different students. Students can be visual learners, others might prefer audio learning. An effect of Online learning for children is that it helps students to thrive in online classrooms. Other students could be solo learners who have the positive effect of online learning.
Negative Effect of Online Learning for Kids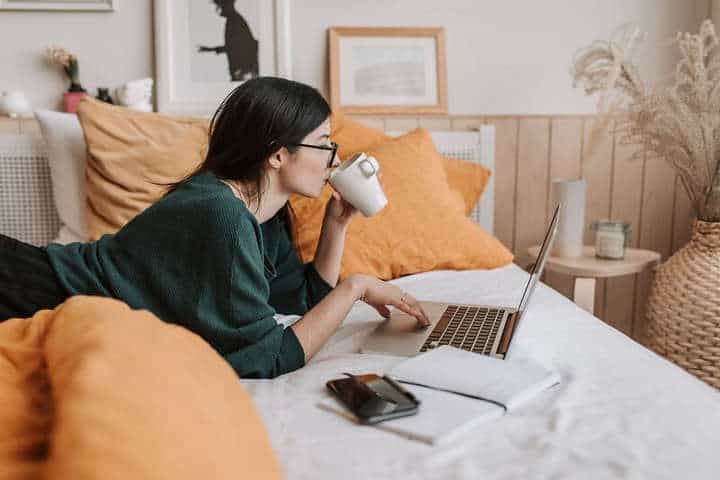 Failure to Focus
A major challenge is a kid's ability to focus on the screen. As students are used to classroom learning instead of online learning, this becomes a major reason for kids to be distracted by other apps and social media.
Glitches with Technology
A major challenge with online learning is that it depends on internet connectivity. As the internet has reached all parts of the country, a major issue might be internet connectivity. There could be a lack of connection which can become a major hindrance. This impact can be reduced due to some technological limitations.
Isolated Learning
Many students learn while being with their fellow and peers. But during online learning for kids, the physical interaction will be less. This leads to an isolating environment for kids. The lack of communication might reduce children's morale and might reduce the impact of online learning.
Advanced Training Needed
The parents and the teachers need to have a minimum understanding of the digital world. This is not possible with everyone, and thus it is important to give minimal training of technology to teachers and parents. The teachers also need critical tools and resources for conducting online learning for kids.
Managing Screen Exposure
As parents tried to ensure the positive effect of online learning, they are also concerned about increased screen time's health hazards. The higher screen time can be a major concern with parents when it comes to online learning.
Why Should Parents Monitor Their Kid's Activity Online?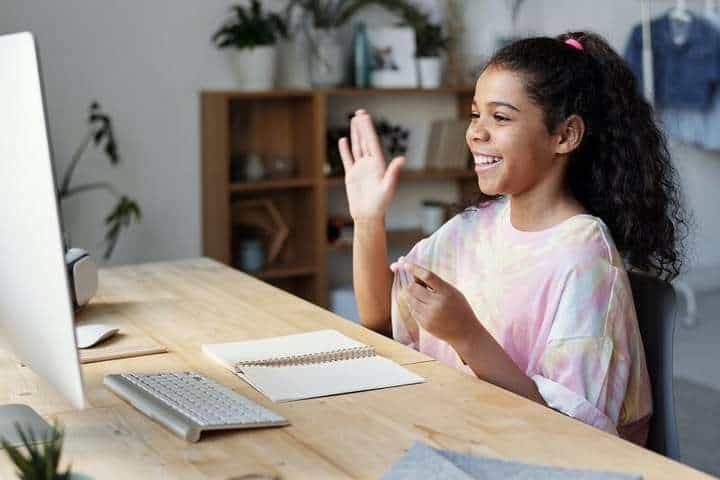 Incidence of Addiction
A major negative impact of online learning is the risk of addiction to devices. Parents need to monitor their kid's activities to ensure they do not spend too much time with their devices other than online learning.
Cases of Stress and Anxiety
There are many cons of using technology among kids. A negative effect of online learning with kids is that it makes the kids introverted. As kids are exposed to minimal interaction, they are exposed to social anxiety. Thus parents should monitor kids to ensure they do not spend up a lot of time online.
Impact on Physical Health
Exposure to technology and devices can make the kids spend a lot of their time indoors. Minimal physical activity also takes a major toll on their health.
Affects Eyesight
All screens have bright and harmful light that affects the eyesight of kids. Another major reason why parents should monitor the time spent by kids online as it can cause obesity.
Affects Education
A major side effect of online learning and exposure to devices is that the kids use the technology for other purposes. This can affect the education of kids, and this might affect results.
Exposure to Violence
As kids use devices for other many activities, they also use video games and other harmful sites and apps. This might be graphic or violent and might affect the kids negatively. Thus, kids need to monitor their kid's activity online.
Incidence of Aggression
As online games can be violent; they also pose a risk of aggression among kids. Parents need to limit the exposure of young kids to minimize the side effects online games.
How to Minimize the Side Effects of Technology onYoung Kids?
Setting up Time Limits
Although parents want to minimize the impact of technology, they risk the kid's health. Parents need to ensure time limits and regular breaks for kids from their screen time.
Ensuring Physical Activity between Sessions
As kids spend time on screen, they need to take physical breaks. This helps them stay healthy and relieve the strained muscles. This ensures the healthy functioning of the body and minimizes the impact of technology on kids.
Ensure Break Time for the Family
As parents are role models for kids, parents need to set a good example to kids. Parents should not use phones continuously as this inspires the kids. Parents need to choose some time when the adults should refrain from using devices. This helps the family some time to spend quality time together.
Inspire Kids to Socialize
Although online learning for kids is important, they might become reliant on technology. Thus, parents should encourage kids to get involved in social interactions.
Use Parental Control Software
Some superior software and tools help parents to control kid's activity on devices. Parental control software helps the parents to monitor kid's activity and filter out malicious content. The use of devices can also be limited with these apps, and it also helps to lock the children out of apps.
TiSPY call tracking software for android is a beneficial tool that helps monitor kids' activity on their phones and gadgets. TiSPY also aids in managing calls and has many features that keep track of kid's online activity. It has many features, including call recording, screen capture, call interceptor, location tracking, and an interactive dashboard that is easy to manage. TiSPY software for android is free for android users, and it helps parents in many ways to ensure that the kids stay safe.
Last Words
Many parents want to ensure the best results of online learning for their kids, but they are also worried about the negative impact of online learning. Kids must use devices judiciously. TiSPY phone tracking software is beneficial, and it ensures that the parents can monitor their kid's activity. Thus, parents can minimize the negative effect of technology on their kids.
Online learning's grip over the educational process is strengthening, and despite the negative sides, it won't slow down. If online learning is not enough for you to write quality papers and deal with other academic assignments, address someone from WriteMyPaperHub.com. Experts working for this professional service will write your papers at an affordable price and deliver them fast.