If you are reading this guide, you are probably looking for reasons to switch from traditional to cloud PBX or which one is better for you. Well, no worries, here you can find dozens of reasons cloud-hosted private branch exchange is better than the traditional one.
You are probably familiar with the term "cloud," but just in case, here you can find a small and simple definition of it. The term used for service and software that works or runs on the internet is called a cloud. This has become one of the handiest things of today. It doesn't take up space in your phone or pc, but at the same time, it keeps large amounts of data.
On the other hand, the system designed for private telephones and is usually used in large companies is called the private branch exchange or PBX. It is mainly used to make communication on the inside as well as on the outside of the circle of the company.
In other words, this system is the system in charge of your incoming calls and allows you to send and receive calls to large extensions. By clicking on the following link https://www.g12com.com/cloud-pbx-for-microsoft-teams/, you can find out more info!
Traditional PBX
First, you need to familiarize yourself with the traditional private branch exchange so you can make a nice comparison between the two. The traditional or conventional system is a complex machine that needs tons of things to work properly.
Before cloud one even existed, this was the only way to get things done. But this large system is consisted of hardware, fees, licenses, tons of other equipment, and most importantly, qualified and trained technicians to upgrade it and maintain it constantly.
This means a lot of money. Many companies don't have the space nor the budget to implement such a thing in their buildings. Then is when the best possible solution appeared on the market: cloud.
As you have probably realized, the new type does the same job as the traditional one, but it doesn't require the space, the budget, and the technicians to do the job. Instead, it serves various means and does a great favour to many managers and leaders.
Cloud-hosted PBX
This type of system uses something called VoIP. VoIP stands for voice over Internet Protocol, and it is a technology that makes it possible to receive and make calls. With the help of the internet, this technology will send calls from one point to another with a protocol called SIP. SIP stands for Session Initiation Protocol.
Long story short, cloud-hosted PBX gives everything that the traditional on-premise one would give without requiring the cables, boxes, and other complicated equipment. Another thing that makes this solution a lot better is that you don't need to maintain anything at all, but more on that later.
Microsoft Teams phone system
As last year was confusing and scary for almost everyone on the planet, people gathered their minds and started thinking about continuing their lives without sacrificing too much. The only thing that was missing was a meeting point.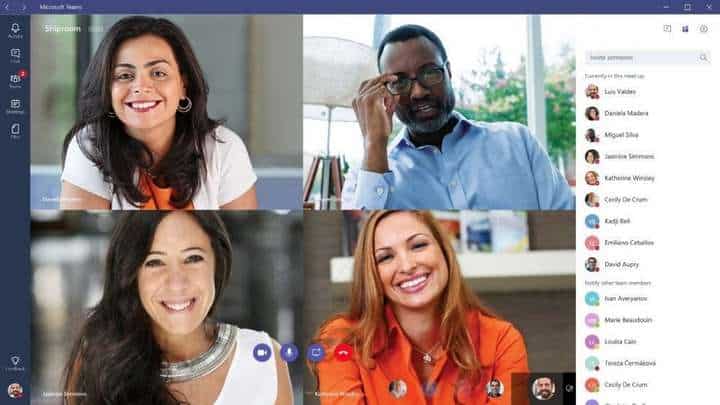 Although many other platforms offer this option, Teams showed to be the best and most preferred one. This is because it is a sophisticated solution for everything a business person could ask for.
But fortunately, that is not all. Platforms like this are not the only place where employees or employers communicate with each other. We use phones, emails, etc. Is there a way to connect all of them? Yes, there is!
Microsoft Teams offers the cloud PBX, as mentioned earlier. This means that you can connect your phone calls and emails and have them all in one place. It is just the perfect combination for neat and tidy information keeping. Check this link for more PBX facts.
Access from anywhere
The pandemic has moved us around the globe. If once people were working in different countries, today many are obliged to come to their homeland. And although this a great time to meet with old friends and family, it is not convenient for working. Or is it?
With Teams, it is more convenient than ever. One of the main benefits of having Teams as your base for the phone system it's that it works on cloud technology. In other words, this means that no matter where you are, you can access it, send and receive calls without any interruptions.
Want to work from the park? Got it. Want to work near the beach? Got it. You can access your phone history or have a conference just by clicking a simple button. Thanks to these incredible options and the power of the cloud, PBX people know they can relax and finish the job on time.
Affordable
But am I going to pay a fortune to enjoy all of these benefits? Not at all. In fact, the cloud-hosted PBX is considered one of the most affordable solutions for a phone system in a company. How is this possible when the traditional one costs a fortune?
Unlike the traditional one, here you are not buying any equipment. In a sense, you are using the equipment of the provider. Since cloud-hosted PBX are used by users worldwide, hundreds or thousands simultaneously, you are sharing the cost with them.
The price can vary depending on your needs, but they won't be skyrocketing, that is for sure. For example, there is a difference between the price for international and domestic calls. Talk to a professional and see which solution suits you the best.
Easy to learn
The system is pretty much easy to learn and to train others. Why is this important? First of all, all of your employees will have to use it and don't want it to be too complicated. But the commands are pretty simple, and the framework is based on similar things to all the other Windows apps.