As the construction industry continues to develop, the need for highly advanced technologies becomes necessary. Let's not forget that the population continues to grow as well, and the increase in urbanization also requires new infrastructures, such as business establishments and homes to be built. There aren't any signs that the industry would slow down in the next couple of years.
As a matter of fact, if you're going to pass by a construction site, the first thing that you'll notice is how busy this place can be– hundreds of construction workers and contractors working on a building. Interestingly, it still operates in much the same way it did a few decades back.
The issue with this is that it can be challenging for supervisors to determine who is on-site or even communicate safely and effectively. This is where technology steps in.
Building a Smarter and Safer Jobsite with Technology
As the IoT technology becomes more widely used, it's also having a more significant impact on how people work and live. We have reached the point that people would want to get the information they need almost instantly, and as more and smarter devices become connected to each other, it's also changing the way the entire construction industry conduct business.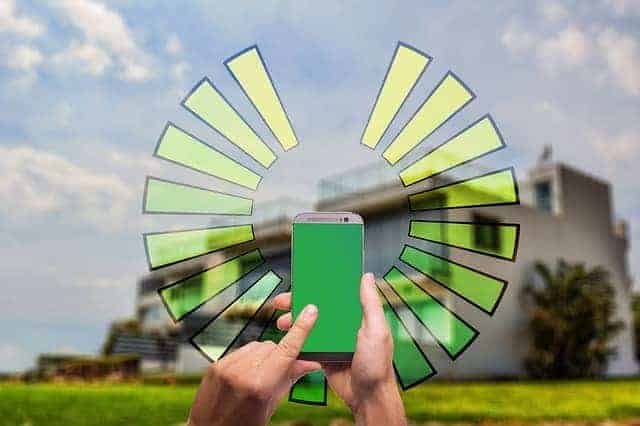 Labor shortage, mobile adoption, and efficiency aren't a problem anymore. As contractors use IoT technology and switch to automation, where paper-based processes are now being stored in a system, everything becomes more accurate, safe, and the whole process dramatically improves.
Wearable devices and sensors are now capable of collecting job site data cost-effectively. As for on-site supervisors, this allows them to have access to snapshots of daily operations safely and in real-time– which also includes the exact location of workers on the construction site. Even traffic safety equipment, such as traffic barriers, can now be embedded in technology.
Road accidents can be prevented because of this because they can alert motorists and even send the necessary information in real-time to ensure that accidents won't also occur in the first place.
Contractors and Technology Leaders Joining Forces
There are a lot of "how" questions regarding technology and the best way to answer this is by providing the necessary information that would allow the construction workers, contractors, project managers, and customers on how they can benefit from such technological innovation.
Aside from that, it's also important for providers to understand the potential resistance and the cultural attitudes that would allow them to adapt to technology.
Furthermore, planning how to implement a new solution could also help those in the construction industry to use the technology available more effectively. Similarly, by identifying a problem or issue, they'll be able to come up with a solution that would allow them to put data insights to use.
If done accordingly, one can expect a brighter future ahead. These are just some of the ways how technology can promote a safer job site.