Are you planning to move to another country in the coming months? If yes, you are certainly not alone. According to recent data, many US citizens are moving abroad. Did you know that approximately 9 million Americans currently reside overseas?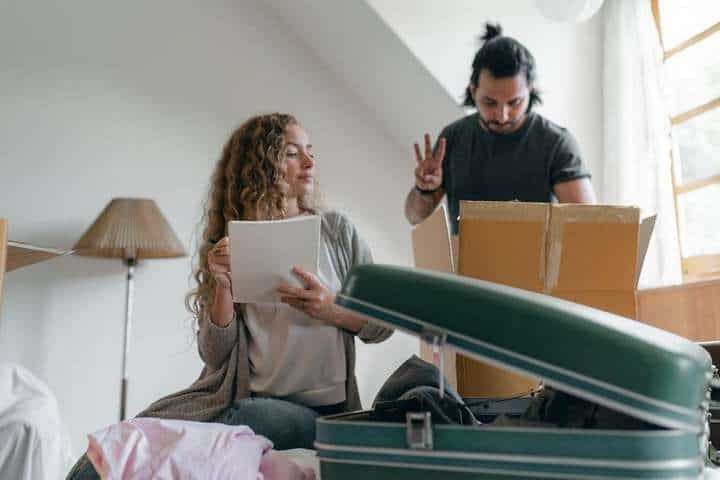 Relocating to a new country is a big step. It could mean a career opportunity, retirement, or simply an adventure. However, it can also become time-consuming and nerve-wracking if not planned well. After all, going on a journey spanning thousands of miles and uprooting your life is undeniably challenging. It isn't as easy as shoving your clothes in a bag, tossing them in the car, and hitting the road.
International relocation requires proper preparation, coordination, and execution. It necessitates developing a realistic plan and following it rigorously to ensure everything goes smoothly. For this reason, we've put together handy tips to help streamline international relocation and overcome the inevitable challenges that may crop up.
1. Research And Hire Professional Movers
Before you start your international relocation journey, it's essential to research professional moving companies who can handle every part of your move from start to finish. Since laws may vary for every country, look for a moving company with extensive international relocation experience. The best international movers would understand the regulations of every place and can handle the processes involved with a move this big.
Begin your search by scouring online reviews and asking for recommendations from friends, family members, and co-workers. Once you have compiled a list of potential candidates, request quotations and compare them. Ask about their comprehensive service offerings and assess the packing materials. In addition, inquire about the coverage and insurance options for your peace of mind.
Lastly, check whether your preferred movers have the license to transport your belongings to another country. Look at their certifications and determine their previous track record. By putting in the effort to hire reliable movers, you can considerably reduce the stress and ensure a seamless transition.
2. Think About Your Living Situation
Having your living situation sorted in the new place can simplify relocation and ease your worries. Thus, to begin with, you can apply for a loan or secure a mortgage if you are financially stable enough to purchase a new property in your destination country.
However, you may need to contact real estate agents and solicitors to sort out your housing options. You may also need to contact industry experts who can help overcome language barriers and navigate tax regulations.
But if you are on a shoestring budget and can't afford a new house, you may choose to sell your current home. List your property well in advance to give yourself more time and flexibility to manage the sale. In addition, devise a contingency plan in case your home sells faster than expected or doesn't sell within the given timeline.
3. Sign Up For Healthcare Insurance
If not thoroughly prepared, healthcare can quickly become an unanticipated substantial financial expense in the new country. So, perhaps most significantly, remember to organize your healthcare needs before the international relocation.
When planning a move to another country, research various healthcare insurance plans available and pick the right one for your family. If you are moving overseas for work purposes, your employer might help you get the best healthcare provision plan. But if that's not the case, you might need to contact your current health insurance provider and inform them about your relocation.
It's in your best interest to know if your insurance company doesn't cover you in a foreign country. This will prevent the eleventh-hour rush in securing international health insurance.
4. Prepare The Right Documents
There's nothing worse than being stranded abroad and explaining to the authorities that your passport has gone missing. To avoid such circumstances, prepare the documents and pack them securely.
For starters, collect your health documentation, such as past medical records, vaccination cards, and insurance documents for dental and eye coverage. Not only this but also ensure to pack copies of your medical prescriptions. Additionally, if any of your family members intend to go to school or any other educational institution, gather a homeschool portfolio, grade documents, and transcripts. Also, pack financial records like bank and income tax statements as proof of income before moving overseas.
Make copies of other documents, including birth and marriage certificates, passports, police clearance reports, driving licenses, social security cards, employment records, and health insurance cards. For additional safety, consider laminating these essential documents to shield them from harsh weather conditions and potential damage.
5. Notify Important Authorities And Cancel Subscriptions
The last situation you probably would want to be in is receiving a bill from a utility company while living in a foreign country. Therefore, get in touch with your utility providers and schedule an appointment so they can turn off the water, light, and heat connections before you move abroad.
Additionally, you may need to contact other service providers such as banks, real estate agents, specifically if you plan on leasing your home, and financial advisors and notify them about your updated address.
Final Words
Relocating to a new country is unquestionably one of the most stressful things you will do in your lifetime. But, with some planning, consideration, and coordination, you can streamline the path to transition to a new home. By following the tips discussed above, you can handle every aspect of international relocation, from organizing and moving possessions to sorting out living conditions to maneuvering the intricacies of paperwork. Remember to begin well in advance, stay organized, and ask for help when required.
Once you have arrived at your new place and settled in well there, embrace the adventures. Step out of your home, explore your neighborhood, get familiar with new surroundings, and acquaint yourself with neighbors. All that's to say, with the right mindset and proper planning, you can transform this transition into an opportunity for personal development and enriching experiences in your new country.