Tech companies like Apple are known to release new hardware each year, and the updated models can generally cost a lot. If you think that it's time for an upgrade, you might also want to consider what's going to happen with your old MacBook. You can read more info about Apple on this page here.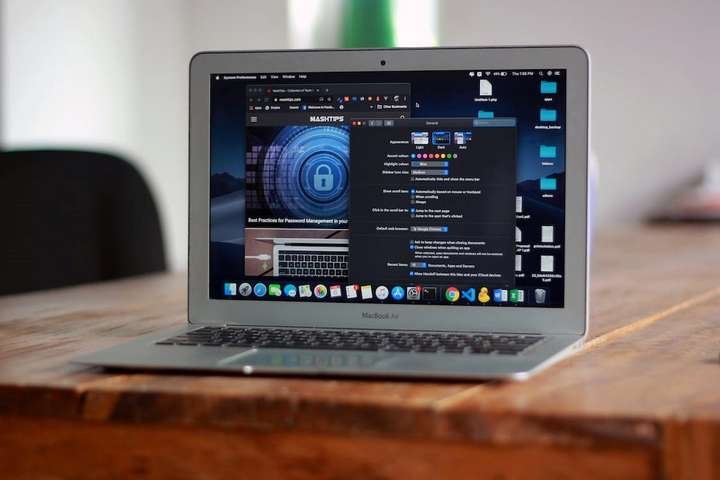 Wealthier consumers don't generally have problems when buying a newer version, but if you've already invested a hefty chunk of your savings in your current gadget, what should you do? The simple answer? Sell it!
Surprisingly, a lot of people are going to buy an older model of Apple products, but if you join a lot of social media communities and online listings, these individuals exist. The goal is to get the best price for your device and make sure that you don't lose valuable data in the process. Here's some information to know about this process.
Research Data About the Laptop
Before you set a price for your MacBook, be accurate about its actual worth. Get pieces of information like the make and model number on the box or at the bottom of the device. Other specifications like its current storage, the name of the colors, the amount of RAM, and its processor can also be revealed if you know where to look.
Websites on Tech's Specs are going to give you a more in-depth look at what the numbers mean, as well as display size. Other users are going to determine how fast the computer will be when it comes to booting up or showing images through the solid-state drive, so don't forget to include these pieces of information on your listing. A simple scroll through the list will give you an idea of what exactly you're offering to others.
Listing on Facebook or Craigslist
Selling the computer yourself will mean that you won't have to pay fees and commissions to third-party providers. Free ad sites are going to make your life easier as long as you create an account on Craigslist and add the actual photos, and the descriptions. Learn more about the selling process at this link: https://www.wikihow.com/Sell-a-Laptop.
However, there are a lot of risks in doing this because any Apple product is considered to be expensive. During meet-ups, you can become a victim of mugging, or you might get ripped off by someone who is in this business already. Don't just trust any strangers online to meet you on the street and do a fair trade. Of course, legitimate buyers still exist, but the point is, you would want to be careful with what you're dealing with.
Sell on eBay
Safer ways of doing transactions online can be on eBay, where a wide range of buyers can see your product. With this competition, you can expect to fetch a higher price but know that there are other sellers as well.
Platforms like these can take a cut on your sale, and it can be up to 10%. Payment channels like PayPal can also take their piece of the pie with a 2.9% charge on the final price, so you need to set a reasonable amount to get profits.
Auction off your computer and read the seller protection policies. If the shipping causes the MacBook to arrive with a shattered screen or it won't open up, there's a chance of a bad rating and a refund in the favor of the buyer, so do your research.
Consider a Trade-In
Get the highest value regardless of the current condition of your MacBook with companies that are offering trade-in options. You can sell Macbook Air for cash without the hassle of gift cards. Spend the money as you see fit, and there's no need to wait.
Quotes are available from private entities, and everything is obligation-free. This means that when you answer a few questions about the make and model of your device, you're still free to look at other options and consider the best way to sell your gadget. You can ship it to the company with a prepaid label, and you can choose a mailed check or PayPal payment after the inspection is finished.
However, before doing this step, make sure that you're dealing with a reputable company that's known to pay their customers. You can also read their customer reviews to see if you will be getting a fair price and whether they are still accepting damaged or cracked displays.
Cleaning the Device
It's no wonder why so many people are eager to sell their Apple devices because the one thing that you can do is just to remove your iCloud account and delete your personal information, and you're done. To be sure, it's always best to check that all of your notes, contacts, photos, and phone book addresses have been removed before you part ways with them.
Reinstall the Mac operating system when necessary and erase disk utility. Wait for the process and just follow the instructions on the screen, and you're done.