Let's admit it! Mobile apps have become an indispensable tool for businesses these days. The widespread use of smartphones has thrust mobile apps into the forefront of business and customers alike. Everything is being done on mobile these days, from buying pottery, porcelain, books, and clothes to critical financial transactions.   
According to Statista, 6140 apps were released by the Google play store in 2018. With mobile apps becoming a vital tool for businesses and with the massive availability of developers these days, hiring the right mobile app developer has become more critical for companies than ever before.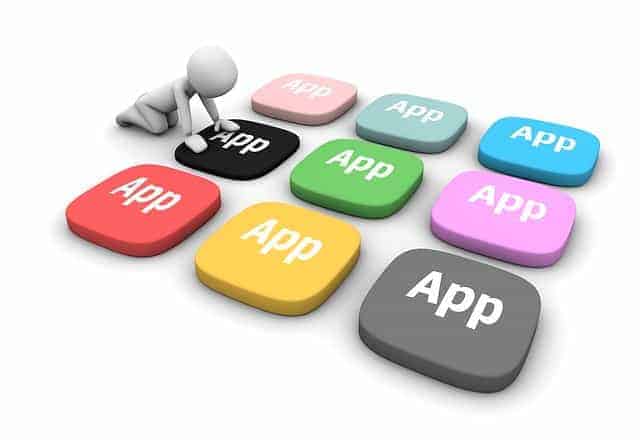 To make things easier for you, we have listed some essential guidelines, which will help you zero down on the right kind of developer or an app development agency.
First off: Figure out App's Category and Developer's Role
Do you want to develop a database app, social networking app, messaging app, or gaming app? Remember: Complex apps require more time and money. 
Do you want to create an iOS app, or Android app, or a Hybrid app?
Timeline for the development process
Any specific skill sets and experience required by the developer in terms of API and design specifications
Second: Find iOS/Android App Developers
Once you have clarity on the app category and the kind of developer who'd help you achieve your app goals, start checking out online directories for your ideal developer. Yes, there are online directories such as They Make Apps, Appdevelopermagazine, and more wherein you can hire expert iPhone App Developers. You can even check out review and research sites such as GoodFirms to find out top-quality app developers.
Similarly, there are other online directories for finding Android App Developers. Plus, you can Google for Mobile App developers.
In addition to online directories and Google, you can even start checking out LinkedIn, Upwork, Fiverr, ProFinder, Reddit, Quora and sites like that to find some of the best app development resources in the freelance model.
Third: Consider the Cost of Hiring App Developers
In mainly depends on the type of application you require. Check out some freelancing forums to get a basic idea about the cost involved in hiring an Android developer or iPhone developer.
Additional Sure-fire Tips for Hiring Mobile App Developers
#1. Look for developers with Apt Experience
As it turns out, app development companies should be able to deliver on two fronts: 1) They should guide through the entire app development process. 2) They should be able to offer valuable inputs based on their previous experiences of working on similar apps. This will help resolve issues quickly, down the road.
More than anything else, a seasoned developer will help you get things done faster as opposed to an app agency that's has got no experience in developing an app in a similar category.
#2. Check Out their Portfolio/ Download their app links
A good developer has excellent hold over UI/UX skills. While checking out their portfolio, lookout for beautiful apps that come with superior user interfaces, UI is an essential element to be factored in, as 60% of your applications are all about user interactions with the app.  
And, in case you are not happy with their public portfolio, request them to share a few links with you so that you could download the app and check it out yourself. Once you have downloaded them, don't forget to try them out on different devices. And, if you like the app, ask them if they can duplicate the app for you, but with more advanced features and functionality. 
#3. Choose someone you can easily communicate
Mobile app development is a continuous process. It doesn't get over with the app launch. There are several iterations involved depending on the user feedback. So, look for a developer who is ready to communicate with you during the product's entire life cycle. In other words, choose a developer who continually keeps you posted about the changes that are being done in the app. You could use Skype, email, or intranet to keep things transparent between the developer and you.
#4. Check Client References
Go for developers who willingly share client contact information so that you could get real feedback about the company.
#5. Choose quality over price
There will be a dime a dozen developers who will help you develop and deploy an app at the cheapest rates possible. But then, I don't think they will ever be able to give you a guarantee of quality, security, and coding aspects. For peanuts, they say, you'll only get monkeys. So, don't let price be the determining factor for you.
#6. Look for Specialized Consultation
You also need to look over and beyond UX, features, and testing. The app development agency or the app developer should also be competent enough to guide you about app store optimization,  app marketing, optimizing for user intent, among many other things. Only a veteran developer will be able to offer you convincing answers to the above questions. 
#7. Expect Innovative Features and Outstanding Quality
The app development market is swarming with mobile app development companies. So, it's not that easy to zero down the right developer for you. One easy way out is to study their portfolios deeply to find if they have done anything differently. In other words, look for innovations in the past, quality of apps, remarkable features, and more. Target the best as there is a lot of competition out there, and possibilities are limitless. 
Wrapping Up
It is imperative to zero down your app development partner with care. It is because going back on your decision will cost you money and time. So, be doubly sure of the selection process and see that you consider the tips mentioned above. Your app is your lead generator for your business. So, make sure it's designed really well.
---
Author Bio: I am Jennifer Warren, a Content Crafter with GoodFirms, a research and review platform for service and software companies. The company provides a curated list of top mobile app development companies, top writing service companies among many others