When determining the success of a marketing campaign, SEO is a crucial aspect. SEO tracking measures the success of a campaign. For optimal results, implement your SEO strategy before launching your campaign. Clients are frequently offered questions to help them concentrate on achieving this objective.
To evaluate SEO, clients must ask:
Summarize the history of your organization.
What is the value of qualified leads?
What brings you the most significant profit?
Set defined measurable campaign objectives and informed the customer. You will determine which SEO KPIs to use and how to track keywords, how frequently to check them, and how to keep clients informed. Before addressing monitoring technology, let's explore the SEO KPIs that every campaign must track.
Organic traffic
Your SEO strategy is successful if it brings organic traffic to your customer's website. Currently, this is essential for SEO tracking.
Conversions
Organic traffic is one thing, but quality traffic is something else entirely. Tracking conversions from organic traffic is one method for determining its quality. Each customer interprets the term "conversion" differently. Another customer's "conversion" may be a phone call to the business. Create a "Goal" in Analytics to track conversions and organic traffic conversion rate.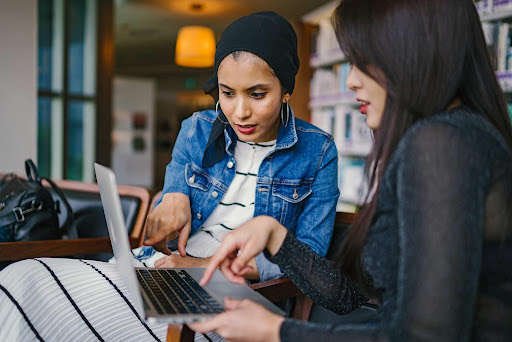 Keyword rankings
As search engines evolve, so will your client's intended keywords. Check the keyword's position in Google, Google Maps, and Bing daily using a keyword tracking tool. This maintains your knowledge. Daily keyword monitoring allows you to analyze how your SEO efforts are progressing and which pages want improvement.
Analysis of the market Any SEO strategy requires monitoring customer and competitive KPIs. If you monitor your competition's keywords, domain authority, and other SEO metrics, you can rank your clients higher.
Website SEO
Search engine optimization is a significant ranking factor. This part requires a strategy for detecting and resolving common technical issues that could prevent your users from accessing the top search results. The SEO Site Auditor is now operational. You can use it to conduct regular SEO health checks and quickly resolve any technical difficulties.
Reporting for SEO
Digital marketing agencies use analytics for their unified reporting platform and SEO features. You can give your clients a complete solution by creating a search engine ranking reports platform and Google Suite tracking. Check out the SEO tracking tools that AgencyAnalytics has to offer.
Monitoring keywords 
One of the best ways to keep an eye on SEO progress is to use a keyword rank tracker. This shouldn't be done by hand because search engines constantly change. When you use a rank tracker, it gets information from Google, Google Maps, and Bing every day. By showing a graph of how keyword rankings have changed over time, you can quickly show how valuable your services are. If your clients have physical locations and you're running a local SEO campaign, Rank Tracker is like a Pro rank tracker.
Users can check the rankings of phrases across several different search engines by using Pro Rank Tracker. There are over 60,000 SEO consultants and organizations that use this product. This SEO rank tracking tool's trustworthiness is demonstrated by our considerable number, which demonstrates the tool's accuracy.
In this analysis of Pro Rank Tracker, we will focus on selecting the software's most powerful rank tracking tools and capabilities and areas where improvement is possible. The introduction is not anything that I will read. Take a look at this tracker for SEO rankings.
Size matters a lot. Small and large firms can use rank trackers, but if you want to do more than just track, you should use more robust solutions. Startups and small firms struggle to get their products in front of customers due to a lack of funds and resources. Pro Rank Tracker can assist them in doing inexpensive web marketing. Because SAAS organizations offer cloud-based services, they require a high-tech ranking mechanism. Pro Rank Tracker includes other functions.
Local companies – Restaurants, pubs, lawyers, and maintenance professionals. Local SEO is always essential for these companies and services. With Pro Rank Tracker, you can monitor local keywords and improve the functionality of your business website.
Bloggers-Search engine organic traffic is high. It is insufficient to share with friends. Bloggers must write SEO-friendly material as opposed to simply writing. Pro Rank Tracker assists writers in improving their keyword rankings. The competition analysis section of Pro Rank Tracker helps compete for brands. Pro Rank Tracker enables YouTube users to monitor their videos' rankings and frequency of searches. Over time, you will recognize the tracker's superiority.
Pro Rank Tracker allows online marketers to monitor search engine metrics and more. SEO professionals offer a variety of pricing options that include pertinent information. This page provides the detailed keyword monitoring that's necessary for website management.
It's easy to sign up for Pro Rank Tracker. Before you enter your name, address, country, email address, and password, you choose a plan. After that, it will cost you money to join. You don't need a free account to give your credit card number. Pro Rank Tracker will send you a verification message to ensure your email address is accurate.