Imagine the following scenario: You boot up your PC, looking forward to getting some work done to realize that your HDD or SSD is corrupted, and your files are lost. The next thing you know, you are screaming and cursing in frustration! We've all probably experienced this situation at least once. Computers are fickle machines; one minute, yours might be working as expected, and the next, it may refuse even to boot up. In these cases, it helps to keep a level head. Fortunately, recovering lost data from a faulty hard drive is not impossible. So, instead of giving up on your precious files, check out the following tips to get them back.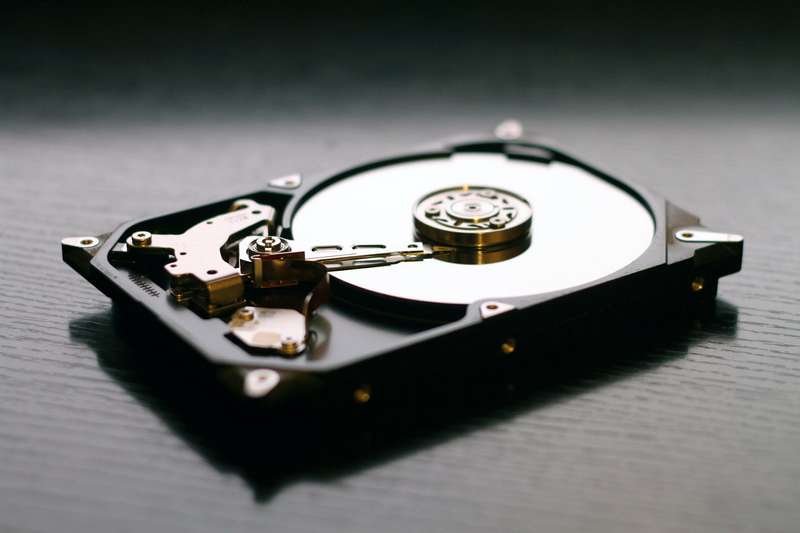 Signs of a Damaged Hard Drive
Lost data might not always be a sign of a faulty hard drive. You still have to consider the possibility of your deleting the files unintentionally if you have recently formatted your drive. If you are skeptical about whether your HDD or SSD is defective or not, there are some certain signs to look for. These include but are not limited to:
Strange noises: Drives that are on the verge of becoming corrupted usually produce peculiar sounds. Such noises may constitute continuous ticking as the desk tries, but fails, to read the information stored on it.
Boot Up Issues: If your computer refuses to boot up, it is a sure sign that your HDD is faulty as long as your PC has not sustained any physical damage.
Recognition issues: When a device stops recognizing a hard drive, this often suggests that the drive is damaged.
Top Ways to Recover Lost Data
Consult a Professional
Consulting a professional is always the best course of action in cases of lost data, especially if you are not tech-savvy. Tinkering with wires and components you do not understand can do more harm than good and may cause your data to be irretrievable. The Australian data loss recovery engineers from Recovered, who specialize in helping both companies and individuals deal with hard drive issues, explain that deleted or inaccessible files can be retrieved in about 95% of cases. In this regard, a professional would ask you to hand over your drive for evaluation to determine the best course of action. Generally speaking, the experts that offer such services do not require payment if they fail to recover your data. So, you would not waste any money if you decided to opt for this option.
Connect the Drive to Another Computer
This is an unlikely scenario, but you might still be able to access your lost files by hooking up the drive to another computer. By doing so, you can ensure that the HDD is the source of the problem and not your PC. If you do not know how to take out and install a hard drive, you will need some tools: a screwdriver and four screws. Use the screws to mount the HDD and make sure that it is properly connected. If all goes well, you will be able to assess the drive's status, access the files, and move them to another healthy HDD or SSD.
Use Software
Some special programs help users scan faulty drives and extract files from them. You can choose from a variety of options, including free and paid software. However, we recommend that you go for a free one or a paid program that offers a trial period. Most data loss recovery software works the same. The program will prompt you to select the drive and scan it. Then, you will be able to preview the files and restore them.
Try an Antivirus Program
In some cases, viruses may erase files from your drive, giving you the impression that it is faulty. If you suspect that something like that might have happened, you can use antivirus software to scan the drive and eliminate the virus. Nonetheless, this will probably delete your files. To retrieve them, press the Windows logo and R buttons simultaneously, then type in cmd. Use the following commands without the quotes:
"chkdsk drive's letter: /f" and press enter.
Enter "drive's name:" and hit enter again.
Finally, type in "attrib –h –r –s /s /d *.*" and press enter.
Let your PC process the command. After a few minutes, re-access the drive. If all goes well, you should find a new folder containing all your lost data. You can copy or move the data to a healthy HDD then.
Losing all your essential files is nerve-wracking. However, by staying calm and trying our simple suggestions, there is a big chance that you will be able to retrieve your data yourself. If you are not sure about your level of skill or have exhausted all the fixes, asking a professional for help should be your next step. Just make sure that you hire a reputable one.