Artificial intelligence (AI) is one of the hottest topics in business right now; predicted to be the driver of a huge amount of future growth. 2021 statistics from Markets and Markets, for instance, show the global AI market is likely to grow from $58.3 billion in 2021 to £309.6 billion in 2026. In the UK, the compound annual growth rate is forecast at a huge 35.9% between 2019 and 2025, according to Research and Markets statistics.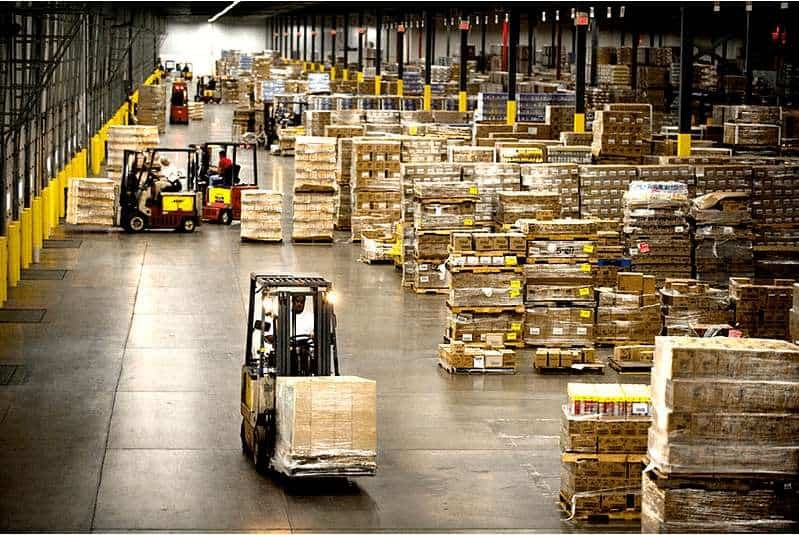 One of the first places that AI is making its mark is in warehousing and storage management. As shoppers have deserted the high street and increasingly opted to make more online purchases, rapid order fulfillment is crucial, and AI is stepping in to help. Here's how.
Inventory tracking and management
In conjunction with scanning systems and robotics, AI can make sense of otherwise baffling warehouse inventory tracking and management.
Robotic equipment scans pieces of inventory at every stage of the order fulfillment process, relaying this information to a central system that allows other robotic systems and their managers to know exactly where all products are at any time.
This data can then be fed into more customer-facing systems, providing increased transparency and driving satisfaction.
Automatic picking and packaging
One of the primary ways in which AI is entering and altering the industry is by replacing manual work wholesale. Robots are now being used to find, move, and package products, with equipment either being suspended from gantries or taking the form of wheeled vehicles moving autonomously around the warehouse.
These robots are increasingly each controlled by an AI, which talks to the other AI robots in the system to find the quickest and most efficient solution to order fulfillment tasks.
Storage efficiency
Machine learning can be used alongside storage racking systems to determine how space can be better utilized within the warehouse and between multiple warehousing facilities.
AI can analyze which parts of the inventory are more in demand, altering their location and assigning them more space accordingly. Orders can also be filed for delivery from other locations, ensuring stock levels are always high.
Improve safety
With so much machinery, towering stacks of inventory, and people in constant motion, warehouses can be very dangerous. However, when shop-floor workers are replaced by machines that can transmit and alter their positions and activities to other machines in the system, safety issues can be almost completely avoided, and injuries eliminated entirely.
Cost effectiveness
It may be true that, currently, AI and robotics systems can pose a significant initial outlay. However, the savings they provide from increased efficiency, less waste, fewer stoppages, and reduced wage expenditure can boost the long-term cost-effectiveness of the entire operation.
Warehousing operations are currently being improved by AI technology, but which other industries do you think will be transformed by the innovation? Let us know in the comments section below.