The internet has, is, and still is revolutionizing the traditional way we do things. Years ago, goods and services were acquired by the consumer personally. As internet literacy evolved and access to the internet grew, the normal ways we conduct our daily business has been altered.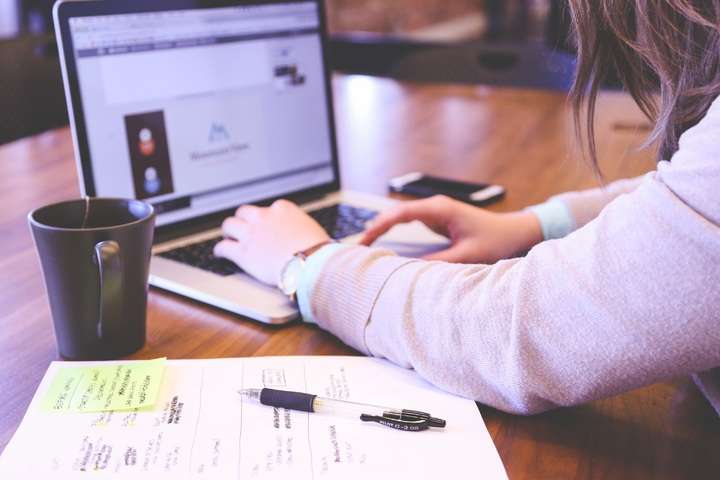 With the pandemic at large, authorities have been urging people to stay at home. Schools, offices, shops, and stores have closed, pushing the online market to the forefront with hopes of preventing a greater economic crisis. 
Present circumstances might have placed a damper on our everyday routines, but a new normal is born with technology and the Internet. Here is a list of the things made better with the internet.
1. Transcription and Translation
Transcription and Translation without the internet would be a long, tedious job. Nowadays, you can easily convert PDF to Word free of charge, change audio files into text, and have contracts translated into different languages.
All you would need is the raw file, a device, and the internet. The process is simple too, you upload a file and wait for the magic to happen. You can convert portable document format to word document and have recorded lectures, videos, or audio clips transcripted into text and in a matter of minutes.
There are many websites, software, and applications that offer free translation and transcription. You would not need to type every single text or spend hours repeating the same clip.
2. Pay Bills
Supermarkets, malls, financial institutions, and companies that charge for services like water, electricity, network, internet access, and insurance have made online payment easy, simple, and secure. You do not need to wait in line.
You can pay directly via a company's website or mobile application or through authorizing your bank or credit union to pay the bills from your account. You can set up automated payments to avoid delays on bills of the same amount each month. 
3. Job Hunting
Online job hunting has cut down the amount of legwork for any job seeker. With just one click on your device, you can access multiple job opportunities. You can read through job requirements and job descriptions to guide you as you apply.
You can send your CV at any time of the day to multiple companies at the same time. Company websites have chat boxes or links for you to message for any inquiries. Some recruitment sites offer to send you alerts on the latest hiring and jobs matching your search criteria, via email or through their company smartphone application.
4. Selling
The web has opened the market to everyone and anyone who has goods or services to sell. All you need is a good following on social media. Of course, the product should be of quality to ensure positive reviews, more shares, and more buys.
Online selling has gifted modern salespeople and companies with new tools, new techniques, and new resources at their disposal with a wider selling environment and new challenges. Sellers must create a data-backed sales process, align sales and marketing and create rapport with consumers.
5. Shopping
The amount spent shopping online is increasing year by year for an obvious reason: customers crave convenience. People shop from their couches or bathrooms for daily essentials, clothes, and supplies to anything under the sun.
Online stores have capitalized on consumers' convenience and have upped their game by offering promos, sales, and vouchers. It is a foolproof plan that gets customers spending on items they did not plan to buy in the first place.
6. Learning
The impact of technology on education is undeniable. Learning is no longer bound in a physical classroom. If technology is used right, every student will learn to their full potential in a way that suits their unique learning ability and style.
Technology and the internet aid both the student and the teacher. It is a plethora of resources and easy access to information. It provides a way for continuous assessment, one-on-one tutoring, and self-guided learning for the more advanced learner and virtual simulations.
7. Have All Kinds of Fun
Our present situation barred recreation outdoors and has kept people indoors. There are little to no children playing under the sun, running around, building sandcastles, and swimming in the ocean. Human interaction is at a minimum.
Technology has made things bearable by providing ways to have fun. You can play golf, compete in billiards and participate in quests and missions in different virtual realities. You can play alone, with friends or strangers from across the globe.
You can order pizza and marathon movies online. Books and music are just one download away. You can do paint without a canvas or painting tools.
8. Build Relationships (Online Dating)
Marrying strangers were a trend ages ago. At present people, surf through strangers' profiles to meet possible partners. Instead of snail mails, a person can send PMs, DMs, shout-outs, and tweets and get a reply, like, or gif in an instant.
Instant spark can happen over the internet, and long-distance relationships are sustainable. There are multiple applications to stay connected with a loved one doors away or miles away. You can keep in touch through text, voice, or video messages.
Keep up With the Times
The ability to adapt is an important skill and mentality in a world evolving every day. With the fast pace of change and globalization, physical interaction in our daily business might shift to pure online transactions.
Trying your hand at doing anything online might be intimidating at first but, it can be learned, practiced, and perfected. Change can be frightening but not impossible with an open mind and willing attitude.