The American sector is considered one of the largest in the gambling industry. When we talk about US casinos, we often remember the central streets of American cities, which attract by the bright facades of gambling clubs. As a rule, Las Vegas, for many people, is the world's "center" of gambling, which is full of land-based casinos for every taste. It is in this city that millions of tourists come. Against this background, it is rather hard to believe that gamblers from America are experiencing problems with access to online casinos.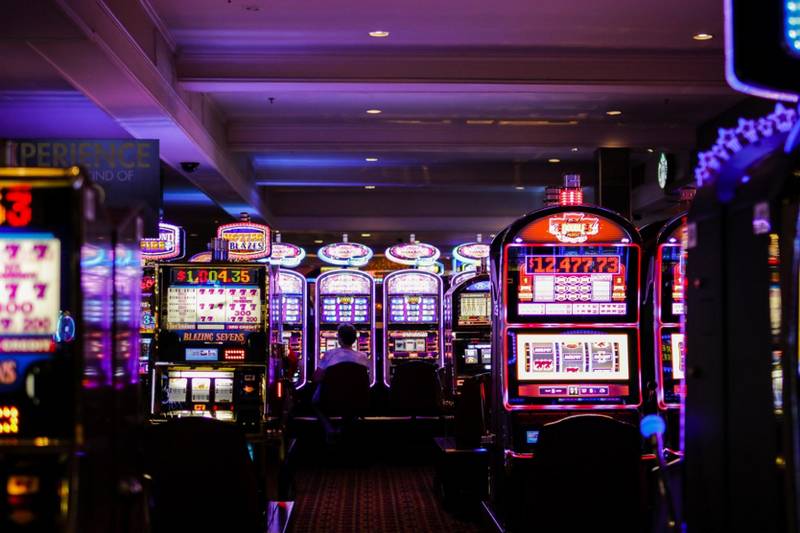 However, this is still the case: the laws on US online gambling are not entirely unambiguous. Therefore, inexperienced players from different states have many questions about the legality of gambling. We are ready to give you a detailed answer and start with basic legal acts.
US Gambling and Sports Betting Laws
If you think that online gambling began to be banned in America after the appearance of the first betting sites in the 90s, then you are wrong. The first law prohibiting Americans from betting on sports on the Internet was passed in 1961. And it's not a joke. Then a legal action was approved, stating that any transfer of information for betting via telecommunications is illegal.
It was impossible to regulate the activities of online casinos by this law, which served as the basis for the creation of gambling sites in America.
Already in 2002, the situation with online casinos became clearer. The US Court of Appeals ruled that the operation of gambling platforms does not fall under the federal ban – it only applies to sports betting. But later, this decision was challenged by the US Department of Justice. Any advertising of such online entertainment has also become illegal.
In 2011, an actual restart of the online gambling market took place. The US Department of Justice approved the ban only for betting resources, "opening the doors" to virtual casinos. In 2012, online gambling was officially legalized in the state of Delaware. Nevada and New Jersey followed Delaware's lead (both states legalized online casinos in 2013). And then Pennsylvania in 2017. This opened up many opportunities for the emergence of new online casinos accepting us players.
US Online Casino Games Today
The online gambling market continues to gain momentum, especially after the pandemic, when people switched to virtual entertainment. By the end of 2021, the US gaming industry has broken a new record with over $53 billion in annual industry profits.
There are seven states in the USA where slots, poker rooms, or online lotteries are available to players. Among them: are New Jersey, West Virginia, Michigan, Nevada, and others.
Sports Betting in America: What the Law Says
Legally, things are much better with betting. In 2018, the Supreme Court gave each state the right to choose whether or not to legalize sports betting in its territory. And now, sports betting is legal in all American states. It opened up many possibilities. For example, to strengthen the cooperation of the NFL with bookmakers. In 2024, it was decided to hold the Super Bowl in Las Vegas, which was silently "boycotted" due to its connection with the gaming industry.
Gambling and Taxes in the USA
Another exciting topic is essential to touch upon when considering gambling laws in the United States. After all, the profitability of the gambling business, including in America, directly depends on the taxation system. Taxes relate primarily to winnings – this is regulated by federal law. It is worth clarifying that a single income tax applies to different types of winnings. The tariff is fixed and amounts to 24% of the winnings.
Here are the cash thresholds relevant for the most popular gambling games:
slots – from 1200 USD;
poker – from 5000 USD;
bingo – from 1200 USD;
lotteries, bookmakers – from 5000 USD;
keno – from 1500 USD.
For all other online games, there is a minimum limit, which is at least 300 bets made.
The TOP 5 States That Legalized Online Gambling
Looking at such a confusing history of the legalization of the online gaming industry in the United States, it can be easy to get confused.
To dispel all doubts, we present the states where American gamblers are given the maximum opportunities for gambling entertainment:
Michigan. Online gambling has been legal here since 2014. Then the first national online lottery was launched here. To date, all types of online casino entertainment are allowed here.
New Jersey. In this state, online casinos are legalized, as also online poker and sports betting. It is one of the largest gambling markets in America.
Pennsylvania. One of the American "record holders" is the number of registered bookmakers. Since 2019, all types of online gambling are considered legal here: betting, virtual casinos, and poker.
Nevada. One of the most recognizable cities, Las Vegas, is located here. In addition to land-based casinos, virtual ones are also legalized here. Nevada has been the undisputed leader in the US betting industry for two decades.
West Virginia. Sports betting and online casinos have been legalized quite recently – in 2018 and 2020, respectively. But the state managed to attract thousands of gamblers, not only from America.
Iowa has also become a leader in the betting industry, but all types of gambling are still banned here. A similar situation has developed in New Hampshire, Oregon, Montana, and Rhode Island.
It is in these American states that the most favorable conditions have developed. Check its license if you are not sure how legal it is to play at a particular online casino. All legal sites provide detailed information about regulatory bodies where quality and safety checks have been passed. If there are representatives of your state on this list, feel free to register.