Education is the building block of any child's development. Meanwhile, teachers are the top components of education that nourish and help grow children's positive development. There is no doubt that the career as a teacher is recession-proof and going above and beyond. As long as kids need to go to school, teachers would always be in demand with rewarding opportunities. Not just that, but professional teachers also get to choose from various roles to satisfy their career goals. Most people never think beyond primary, secondary, and higher education roles. Teachers can also work on special education. That is, to provide education to students with mental and physical disabilities.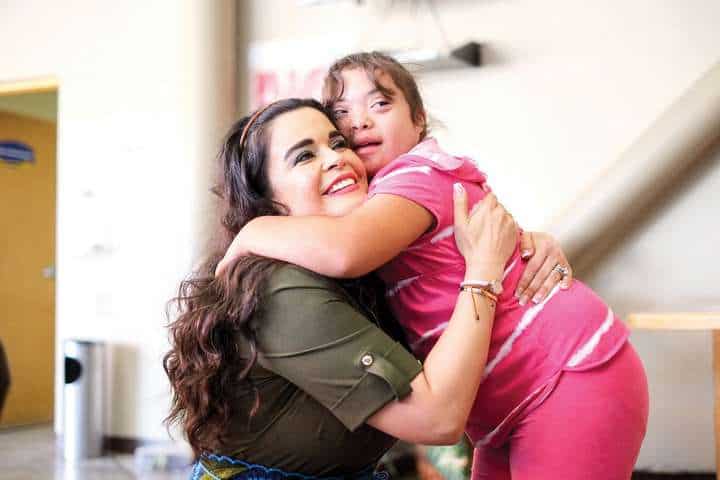 Unfortunately, there is a huge shortage of special education teachers, and the demand is expected to rise in the future. That means a career in special education entails many rewarding benefits for positive growth and a sense of fulfillment. However, it is essential to note that special education is significantly different from other roles in the education sector. It is not as fast-paced as primary, secondary, and higher education. In reality, special education demands relatively higher engagement with students to help them overcome physical and cognitive disabilities. As a special education teacher, you will modify the existing curriculum so that the special students can easily absorb the concepts and ensure positive development. On the other side, the special education teachers need remarkable skills to succeed in the career and create a positive learning environment for special children. Let's discuss the five top skills required to become a special education teacher.
1. Patience
Patience might not be the most heard skill for the teachers, but it is the key to special education. Since you will follow the Applied Behavior Analysis or ABA special education, patience will help students with physical and emotional challenges. The ABA principle also promotes the individualized education system to assist the students at their own pace and unique learning environment. Classrooms can be complex environments, especially for special students. Developing a calm and friendly nature is essential to reduce the stress among the special students.
Even if a specific student cannot grasp the course and underperforming, patience can help the teachers adapt to the student's needs. Changing the teaching techniques and overcoming personal challenges is the best way to boost the learning for special students.
2. Resourcefulness
Apart from patience, being resourceful is another adaptive skill for special education teachers. It means that the teachers must access the instructional materials to deliver individualized teaching for students. At special schools, you will always have to deal with the situations like communication gaps and reduce confidence levels in special children. However, putting the instructional materials into practice will allow you to deliver education in different ways.
As the demand for special education teachers increases, employers always seek individuals who can employ technology for learning. Utilizing the graphics and video resources to engage the special students can significantly enhance their confidence and cognitive abilities. Only this way, special education teachers can succeed in the career and achieve long term goals.
3. Highly Intuitive
Every special student has different disabilities. They will respond differently and are even afraid to communicate their issues. For that, the special education teachers must cooperate with intuition to understand their behavior and respond quickly. Remember, these children need attention equally. So make sure to organize the classrooms with engaging elements for the students rather than intimidating them.
Teachers must connect with the students to what they need to learn and what benefit it will serve them. Following up with the students for their learning plan will keep them interactive and productive in the classrooms. You will be developing students' lesson plans that involve behavioral modifications, individualized education plans(IEP), and school tutoring. These personalized plans will assist both teachers and students in the creative adapting environment identify the problems and solve them earlier.
4. Empathetic
As said earlier, some students are different. The special school will involve children with disabilities ranging from unable to express emotions, difficulty recognizing, or other factors. However, that should not get on the nerves. It is indeed hard for special children to understand the etiquettes in the classrooms. That calls for adapting to the situation to ease the students to feel comfortable in the classrooms. Teachers must express empathy to identify the emotional state of every child and tackle the behavioral problems. They can also collaborate with parents to discuss the emotional state and devise the best solution for enhancing the child's development.
5. Problem-Solving
Problem-solving skills are also essential for every special education teacher. Especially, employers will always look for the problem-solving skills for the right candidate. The main reason behind it is that many students can still not participate in schooling because of their underlying disabilities. Teachers must solve this problem and provide solutions to boost the education of these students. Practicing these skills under collaboration with other staff will yield positive results.
Final Words
In short, achieving the maximum career satisfaction in special education teachers demands immense love and affection for children. Students may feel discouraged and stressed at times. Still, your communication and empathetic skills can significantly benefit them for their education. Moreover, daily productive activities can also cheer them up and builds long-lasting trust.