Have you just launched your first ever Etsy store and want to be sure that you are promoting and advertising it in the best way possible? Maybe your store has been around for a while, and you have hit a plateau where customers and sales are concerned. Now you're looking for ways to create more buzz and interest in your Etsy store. This is a common issue with Etsy store owners because let's face it, and you probably don't hold a marketing degree or diploma. Instead, you specialize in what you're selling through your store.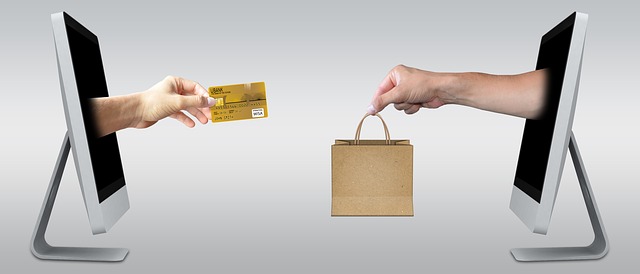 How can beginners with no marketing background effectively market and promote their Etsy store and ensure they generate the most customer interest possible? The good news is that there are many things you can be doing that will have a huge and positive impact on your sales. Let's take a closer look.
Build an Email Marketing List
To send out marketing information, deals, and promotions, you need a contact list of recipients. This is exactly why building an email list on Etsy is so important from the start. It provides you with instant access to your customers whenever you have information to share, saving you time and money on your advertising efforts.
SendinBlue is an email marketing and marketing automation platform that makes it possible for you to design, manage, send out, and track your emails. Etsy email marketing is an area that SendinBlue is well-versed in, and there is an in-depth blog covering all the basics. The blog discusses such topics as how important it is to use an email sign-up marketing tool, to promote the list, what kind of emails to create, how to build the list, and so on.
Offer Word-of-Mouth Promotions and Deals
Word of mouth is a fabulous way to market your Etsy store as it adds instant credibility to your shop. A person is much more inclined to visit your shop if a close friend or family member has personally recommended them. So, what can you do to encourage word-of-mouth? You can offer promotions and special deals to those who spread the word to new customers. This could come in the form of a one-time discount code, free shipping, a gift with a purchase, etc. Affiliate codes can also help. PupHood.co.uk owner Thomas R says that to encourage repeat purchases from customers he offers an affiliate discount for any referred sale, giving them credit which they use towards another purchase.
Encourage Customers to Leave a Review
Positive reviews can do absolute wonders for your Etsy shop, so you want to be sure that you encourage customers to leave a rating and/or review. You can always follow up with a short email after the sale has been made or a few days after receiving their product. Please include a link straight to the review page, so it's easy for them to do.
Make Sure You Are Doing All You Can to Build Repeat Customers
Repeat customers are a great source of income because you don't have to go out and market to them, spending time and money reaching them. They have already bought from you, so as long as their experience was positive, you have a greater chance of them purchasing from you again. Repeat buyers/customers are imperative to any business – not just an Etsy shop.
Again, you can use different types of tools to keep customers coming back, such as a loyalty program, special VIP information or early access, special deals, and whatever else you think would be effective in showing appreciation.
Be Active on the Social Networks
Social networks can prove to be one of the most valuable marketing tools out there. This is a great way to engage with customers, share product information, deals, and launches, and link back to your shop. If you aren't currently using social networks, then you are missing out on a huge opportunity. The top social networks to use are Facebook, Pinterest, Twitter, and Instagram, all of which allow you to post photos of your products.
One tip to keep in mind if you plan on using social networks is to take advantage of hashtags. Hashtags will make your products easier to find for those conducting searches. With that said, you want to be sure you choose your hashtags properly so that they are effective. The hashtag should obviously relate to the product, but should also be direct and to the point, easy to type in, and ideally, it should be trending.
It Isn't One or the Other Rather It is a Combination
Each of these tips can prove to be incredibly impactful in building your Etsy store customer base, but keep in mind it isn't about picking one or the other. Rather, it is about using a combination of tools and techniques to get the results you're after. Marketing your Etsy store shouldn't be a one-time thing. Instead, it is an on-going effort that you need to do consistently.