A solar-powered ceiling fan is a suitable appliance for saving monthly electricity costs and the planet. Finding the best one for your home with more solar-powered ceiling fans available on the market can be pretty tricky. This is why we've put together a list of things to consider when buying a solar-powered ceiling fan, hoping that you can benefit from it. When you're purchasing a solar-powered ceiling fan, consider these factors first so that you can make a more informed decision and get the best value for your money.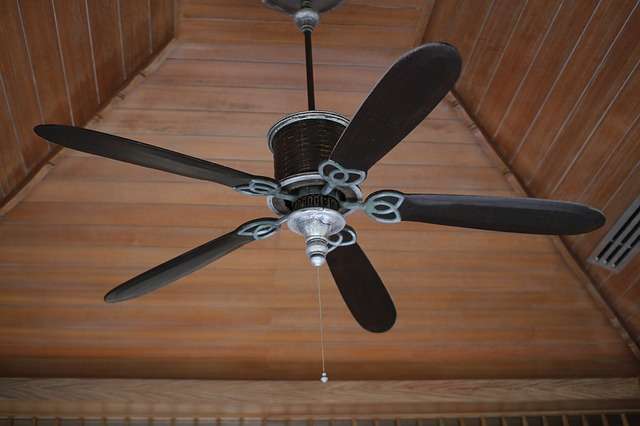 Budget
The first thing that you should always consider when buying any costly appliance is your budget. With a clear budget, you can start filtering out solar-powered ceiling fans that are not within your budget and start looking at those you can afford. It would help if you understood that the more you pay for a ceiling fan, the better quality.
Size
The size of a solar-powered ceiling fan shouldn't be too small to the point where it's pretty much useless, and it shouldn't be too big where it starts clashing with other appliances in your home. When buying a solar-powered ceiling fan, be sure to measure the dimensions of your room first and check the dimensions of the fan to see if it fits.
Since you will be buying a solar-powered ceiling fan, it is also essential to consider the space for its solar panels. Ideally, the solar panels should be installed somewhere with the most sunlight for maximum efficiency and ensure they can be fully charged and usable.
Ease of Use
Ceiling fans, whether solar-powered or not, need to be easy to use. It won't do you much good if you have a hard time turning it on or off. Ideally, it would be best if you got a solar-powered ceiling fan with easy controls that allow you to set the rotational speeds with a click of a button. Many new ceiling fans now come with remote controls that enable you to change the fan's settings even from one floor below.
Those with a remote controller are also good because it allows you to control the fan easily without walking to a panel to change the settings. This is a critical factor to consider if you don't want to hate using your ceiling fan in the future.
Construction
The construction of a ceiling fan refers to the materials used to make the product. The best solar-powered ceiling fans are usually made with a rigid material that can withstand heat and long hours of use. Generally, the preferred materials for making an excellent solar-powered ceiling fan are sheet metal and steel, galvanized or painted.
Avoid plastic constructions if you want a durable ceiling fan because plastic tends to break easier under colder temperatures and can be extremely dangerous, especially if the fan is spinning. You shouldn't sacrifice quality and safety to save a little more money.
Noise Levels
Nothing is worse than a noisy and annoying ceiling fan, especially if you're working on something important. Fans are undoubtedly louder than other cooling appliances, but many newer models are very efficient and have relatively low noise levels.
You will notice a big difference in noise levels if you switch an old ceiling fan to a new one. Additionally, the more contemporary ceiling fans on the market utilize smaller, quieter fans, but their internals is upgraded to be better than the old ceiling fans.
Additional Features
A solar-powered ceiling fan doesn't necessarily come with a boring design and/or features. Many modern technologies have been integrated with the new ceiling fans, and you can choose those that satisfy your personal preference while meeting your cooling needs.
Some examples of additional features that you might find are fans rotating at reverse speeds to suck out the hot air in the room, and some solar-powered ceiling fans might come with LED lights which is a pretty cool feature to have. But bear in mind, these additional features aren't exactly the main factors to consider when buying a solar-powered ceiling fan. They are just something that sweetens the purchase.
Conclusion
By taking the factors mentioned into consideration when buying a solar-powered ceiling fan, you can easily find the best one for your home not only for proper ventilation but also to have an enjoyable cooling experience at home on top of saving some electricity costs.