Did you know that clean energy initiatives have made installing solar panels cheaper than ever before?
In the last decade alone, the cost of installing solar in your home has fallen by over 80%. This is due to federal and state clean energy initiatives to help encourage homeowners to switch to solar.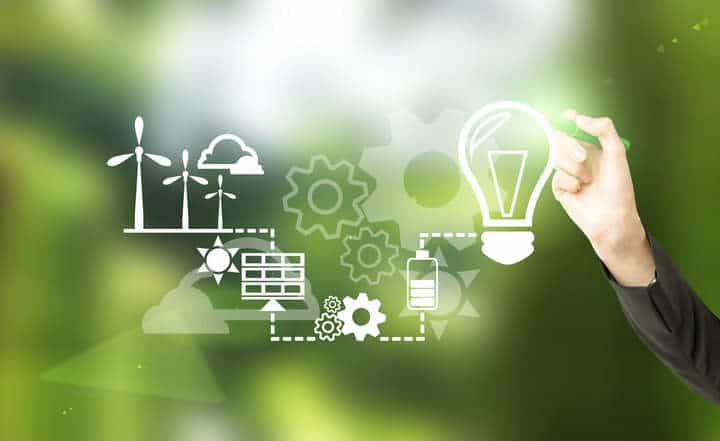 These programs offer upfront savings in addition to tax deductions based on the solar system you wish to install. Homeowners can also expect clean energy savings through a monthly reduced energy bill. This makes it a great way for homeowners to future-proof their homes.
Interesting in clean energy savings? Here's everything you need to know about the benefits of switching to solar energy.
Benefits of Affordable and Clean Energy
Installing solar panels in your home comes with a whole host of benefits. The most notable benefit is the clean energy savings. By installing solar panels in your home, you can reduce your home's overall energy bill every month.
How Expensive Are Solar Panels?
Solar systems have become more affordable than ever before. With prices dropping over 80% in the last decade, modern systems can cost you anywhere from $10,000 to $15,000 to install.
Modern systems comprise both an energy-generating unit and an energy storage unit. These can range in size and capacity, drastically affecting the price of the overall system. Once these costs are added up, you can expect to pay around $225 per watt.
Clean Energy Initiatives
Federal and local clean energy initiatives were introduced to encourage more homeowners to switch to solar energy. These initiatives had a major impact on solar energy as they allowed for more than 2 million homes in the United States to make the switch.
Modern solar companies also have a wide range of solar financing options available. This can help make it even more affordable for homeowners to embrace clean energy.
How Much Can Renewable Energy Save You?
As mentioned above, installing clean energy is cheaper than ever before. However, this is an even better deal due to the fact that the entire system can pay for itself in just a few years. Installing solar panels in your home can help reduce your energy usage and cut down on your energy bills every month.
While the savings may differ from home to home, the average home can save up to $1,500 every year by just having solar panels installed. This can also help increase your home's property value as buyers often prefer homes with solar to homes without.
Switch to Solar for Clean Energy Savings
Installing solar panels is a great way to supplement your monthly energy usage with clean, guilt-free renewable energy. Clean energy programs have made installing solar more affordable than ever before, making it great for homeowners that want to future-proof their homes and take advantage of clean energy savings.
If you're interested in learning more about modern technology, feel free to browse our website for more interesting articles.