We all know that blockchain technology is revolutionary for many reasons. Above all, it allows people to send money faster and more efficiently than ever before in human civilization.
Secondly, a blockchain also creates transparency and security, and this kind of data can help businesses store and manage customer data. It also helps the business owner to understand the market.
If a blockchain can help businesses – why can't it help the casino sector? If you think about gambling, it can make a lot of sense.
Firstly, blockchain technology can help make the entire industry of online gambling much more transparent while providing the necessary reporting. It can be essential for the sector and give gamblers a new peace of mind.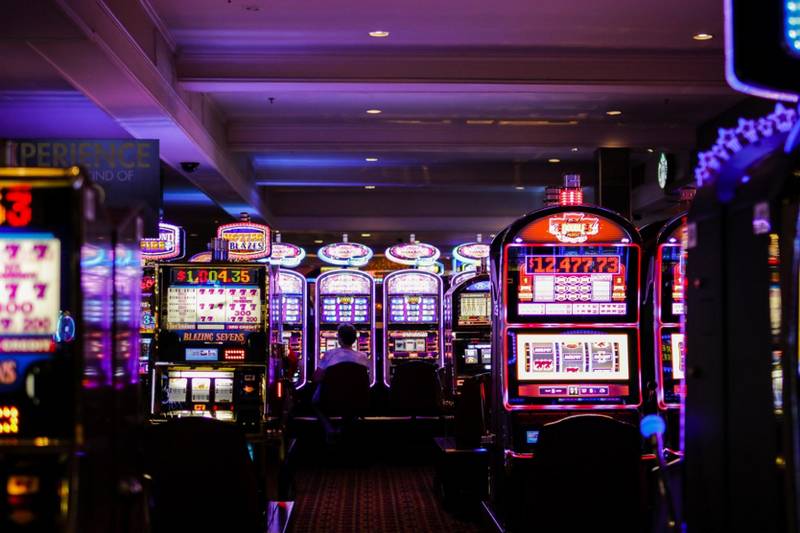 Challenges Faced By The Lottery Industry
Fairness
Fairness is crucial to ensure the integrity of the games to avoid the risk of manipulation or fraud. Lottery players doubt the sincerity of lotteries and ask the following questions:
Are the deals and the tickets real or not?
Is the random number generation (RNG) method safe and randomly selected?
Are the prizes paid on time?
Is the jackpot winner real?
Is the money accumulated in one pool and used for social purposes?
Since traditional lotteries cannot answer the above questions, lotteries are not considered fair in the system.
Availability
Due to the smaller size of the domestic market, users from different countries can not participate in the more massive lotteries in the world. They are limited in their participation in small local lotteries.
Although new online solutions allow players to buy tickets worldwide or in the U.S., service fees and the risk of fraud and mismanagement are higher.
Currently, government and legal regulations control lotteries around the world. On average, no more than 50% of the money raised from ticket sales goes to the prize fund.
Distribution of Funds
Lotteries are used to finance charity and other social projects. But in many cases, when there is a high level of corruption in countries, players may question the fair distribution of funds.
Since it is not possible to obtain information about the distribution of funds, it may be the biggest problem for players to build trust in a particular lottery association.
What problems does blockchain solve?
Casinos are known to manipulate players to play more. Of course, some gamblers understand this and do not mind. However, many people claim that their practices are deceiving.
For example, they try to avoid real-time indicators, so that gamblers continue to play. Also, waitresses provide customers with food and drinks so that they stay as drunk as possible so that they continue to spend money.
However, do not forget that the casinos even provide some oxygen to "refresh" their customers. Such practices are not technically prohibited. Yet, blockchain technology can digitize the process in a new way so that gamblers do not have to travel to a physical place for gambling.
Instead, they can comfortably play at any time and in any place, without having to deal with these additional practices, which can be manipulative.
With decentralization, blockchain can solve quite a few of the significant problems that gaming platform users can face, and offers many advantages.
The High-rate of Trust
Since blockchain provides open access to the winning amount, any user can check this information. Therefore, gamblers can be sure that the casino is not a fraud, and they will be guaranteed their winnings.
Security and Anonymity
One significant advantage is that you can play anonymously. Users are not required to enter their details, provide documents, or credit card numbers for the game.
However, this information is necessary in case the player decides to transfer the winning amount to his bank account.
Reliability
You no longer need to fear that the casino will block your wallet, so gamblers are confident in the safety of the platform on which they play.
Main Advantages of Blockchain-based Gambling
Convenience
Let's say you live in the countryside and like to gamble, but there's no casino nearby. On top of that, there's not much of a gambling community.
This differs from those who live in metropolitan areas. They are close to many casinos and businesses that offer different gambling options.
Now, blockchain will allow you to play the best roulette games online, no matter where you live.
Plus, think about the convenience of it all! Some people travel for hours to their favorite casino to have a great night of gambling.
Often it even leads to booking into a hotel at the end of the night, which costs a lot of money!
When you consider all the time, energy, and money you need – from petrol money to taxes, ATM charges, and hotel rooms – it can be expensive!
Privacy, Cost, and Accessibility
The use of cryptocurrencies for gambling has become a widespread solution for casinos, both as the central payment system and as an alternative to gambling. The advantages of this solution are numerous and well documented.
The use of cryptocurrencies allows the user to play anonymously, without having to transfer copies of documents or even create an account, depending on the platform.
Small commissions and almost instant deposits also make cryptocurrency ideal for gambling, especially when it comes to small and medium movements.
Finally, cryptocurrency was also able to make online gambling available again, providing a low entry barrier for new players and allowing them to bypass the rules of betting.
Fairness and Transparency
We all know the house always wins. That's why people build casinos, right? It's all about making a profit in the long run, while the client enjoys it and sometimes wins big.
Over time, however, casinos make a steady profit, and gamblers are already used to it.
Moreover, it is well known that lottery winners often have tragic stories after their winnings. According to the National Fund for Financial Education, more than half of those who receive money lose it within a few years! This number is tied to about 70%.
Not surprisingly, it is not difficult to see how family, friends, and acquaintances can put pressure on lottery winners.
There is also the case where criminals can attack the lottery winner once their identity has been revealed.
A blockchain lottery can help the online gaming sector by truly protecting anonymity through cryptocurrency payments, which can make online gambling safer than it used to be, while at the same time being more secure and transparent.
It's easy to see that investing in blockchain technology can do wonders for business in every sector. The truth is that a blockchain can increase transparency and also allows users around the world to participate in gambling anytime and anywhere.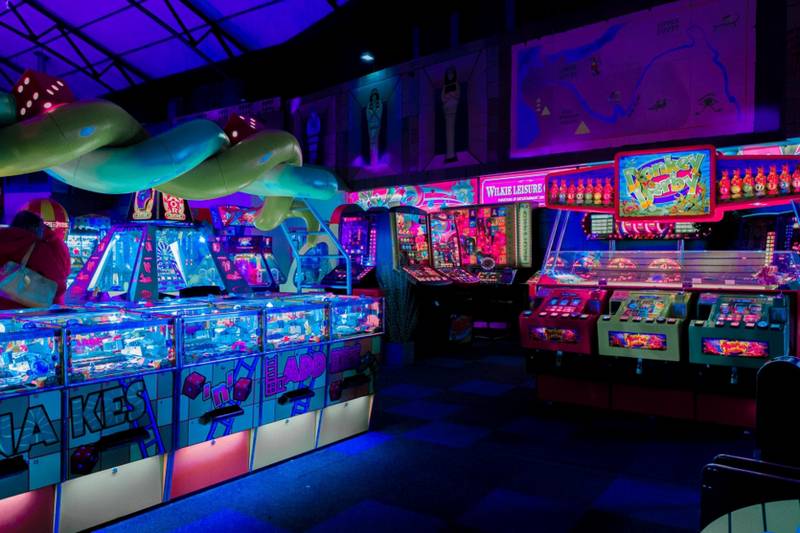 Decentralization
Although Bitcoin is not the first cryptocurrency in history, it was the first to provide a decentralized structure.
This model not only provides continuity and security but also democratizes value creation. At Bitcoin, anyone can become a miner by profiting from newly issued coins.
Blockchain technology brings the same characteristic to gambling, allowing anyone to become a member of the casino itself.
Although some Bitcoin casinos allow users to fund casinos and profit from the edge of the house, this concept has been taken to a new level by crypto platforms such as Ethereum.
Projects such as vSlice and many others have created a system in which token holders receive automatic dividends from the profits generated by the platform.
On the other hand, Faireum uses its token and game contract to guarantee its users excellent and premium experience and services in the lottery, horse betting, sports betting, casino, and online games, etc.
A Wider Market
For those who love gambling, blockchain technology can certainly help to extend the reach of gaming platforms.
It can lead to an entirely new market segment, which can also lead to the growth of online gaming. A growing number of consumers around the world who may not have had the opportunity to gamble can now do so by using blockchain technology.
The truth is that billions are spent on lotteries, and that's only in the United States. You may not understand this, but Americans spend more money on the lottery every year than in many other sectors.
Believe it or not, U.S. citizens spend more on lotteries than they do on books, movies, video games, and even sports tickets.
Given the fact that these are industries that cost billions of dollars, it is incredible to think about the potential of the lottery and how these projects can help the online gambling sector as a whole.
To Sum Up
As we can see, cryptocurrencies and the underlying Blockchain technology are changing the very essence of online gambling. This affinity can be partially explained by human nature.
Blockchain technology has come as a very constructive solution to the problems that arise in many systems in our society and economy.
In the gambling business, these problems were strongly affected, and cryptocurrencies came just in time to save the day.
The expansion of the Internet to new markets has brought more profit to gambling associations. Blockchain technology addresses the most critical issues in online gaming, such as transparency, anonymity, and data security.
Intelligent contracts used to work with blockchains allow you to achieve maximum security in your game. You can also make a unique level of fairness in online casino gaming.
__
Author's bio: Dmitrii B. is the founder of GRIN tech – full service agency.