Virtual Private Network (VPN) is an intermittent service that routes all your data traffic through an encrypted virtual channel to create a private and secure connection over the internet. Using a VPN comes with several advantages, from improved information and cybersecurity to access to geo-restricted sites and online streaming services. We've rounded up the top three VPNs, including their benefits and the factors to look out for when selecting VPN service providers.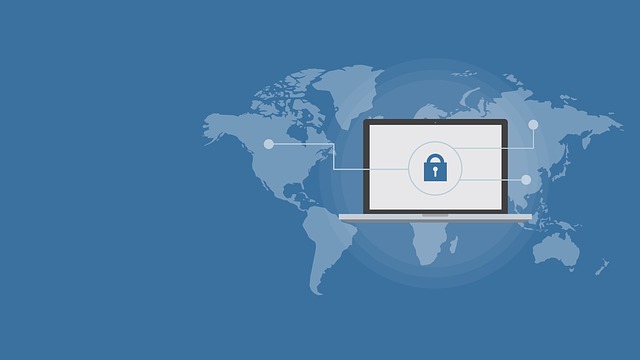 What to Look for in a VPN Service Provider
There are several reasons why you should use VPNs to browse the internet, live streaming an event, chat online, access specific sites, and even stream your favorite TV shows. If you are thinking of using a VPN service provider to stream online content, there are three main things you need to consider:
Streaming services available – The role of the VPN as far as streaming is concerned is to unlock access to geo-restricted content. You always want to look for a VPN service provider that offers as many unblocked streaming services as possible.
Maximum supported devices – This dictates the number of devices that can successfully log into one VPN account simultaneously for streaming or browsing purposes.
Customer support – Always look for a VPN service provider that offers supportive and consistent 24/7 live chat support.
Compatible devices – Most VPNs are compatible with Apple TV, Amazon Fire TV, Xbox, and PlayStation. These should be the first devices to consider in your selection.
Besides the above four factors, you also want to pay keen attention to the VPN's security and privacy. A reliable VPN service provider will encrypt all the users' data and browsing history, shielding sensitive data from any third party.
Some of the features of a secure VPN include:
Zero-information logging: This means that the VPN doesn't collect all data that users share via the network, such as downloaded files, login credentials, and even the search history.
IP address Leak prevention: The VPN should hide a user's IP address, preventing anyone from tracking browser history and online activities. However, flaws can sometimes happen, resulting in IP address leakage. Checking reviews online will tell you how reliable a service provider is in safeguarding your privacy.
Multi-factor authentication (MFA): To ensure top-level security, the VPN should allow the user to confirm their identity using a short code via SMS after logging into the VPN. I.e., simply using a username and password isn't secure enough.
Keeping the information private and secure is the work of the VPN. No-log VPNs that guarantee zero IP leakage offer better information security measures that protect your information's confidentiality and safeguard you from cybersecurity threats.
Best VPNs
Below are some of the best VPNs in the market:
ExpressVPN
With over 3000 servers in 160 locations spread across 94 countries, ExpressVPN is one of the best VPN service providers offering access to popular online streaming platforms such as Netflix, Hulu, Amazon Prime, Sling TV, HBO, and BBC iPlayer. ExpressVPN is also compatible with Chromecast, Amazon Fire TV, Apple TV, Xbox, Roku, and PlayStation and supports up to five devices at a go.
As far as performance and security are concerned, ExpressVPN is second to none. The 256-bit encryption and zero data log of network traffic mean that your information and identity are always protected from digital invaders. And while this VPN is probably the best in the market, the pricing is a bit high compared to the other VPN service providers.
NordVPN
With NordVPN, you gain access to hundreds of competitive streaming services through secure SmartPlay technology. With the latter, you can bypass all the geo-restrictions imposed by streaming websites. The above-average speeds coupled with friendly customer support and high-end security protocols make this VPN service provider better than most of its competitors.
Surfshark
Surfshark is the economy class of VPNs, offering premium services at a fraction of the price. Besides the options to unlock all the high-in-demand streaming services such as Netflix, HBO, and Amazon Prime Video, Surfshark covers unlimited simultaneous connections, meaning you can connect as many devices as you wish. If you are a power user looking for more premium features and added conveniences such as quality mobile streaming and VPN kill switch, Surfshark may not exceed your expectations.
Benefits of Using VPNs
Some of the benefits of using VPNs include:
Added Security
VPNs provide a safe tunnel where encrypted data can move to and from your device and servers. This means that nobody, not even your internet service providers, can track or access your online activities/data.
Enhanced Privacy
Browsing the internet with your IP address exposed can make you a victim of cyberattacks. VPNs solve the privacy issues by masking your IP address hence preserving your anonymity. If you land on a malicious website while using the VPN, you won't risk exposing your identity.
Flexibility
VPNs allow users to access sites and entertainment channels restricted in their locality. By breaking geographic restrictions, VPNs give you the flexibility to stream, surf, and access any website from anywhere.   
Final Thoughts
Besides browsing privately and securely, VPNs give you the chance to access several geo-restricted sites and streaming services. This added flexibility makes VPNs the unsung heroes in the entertainment world. Always pay attention to the factors we've discussed above, and you won't go wrong picking any of the VPN service providers of your choice.