Temporary structures are taking over in the building and construction industry. These structures come with plenty of features and benefits over conventional brick-and-mortar houses. The overall cost of setting up temporary buildings is also quite low.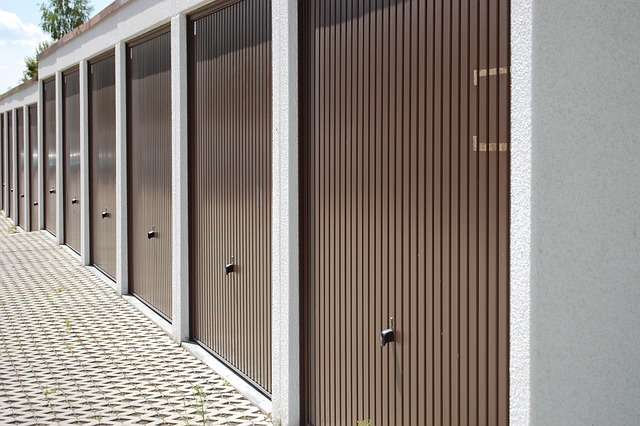 Temporary buildings are available in different formats. You can choose from temporary steel buildings, industrial tents, or permanent steel structures. Industrial tents are the cheapest options and often work best if you are looking for a quick fix.
This guide will highlight some of the top benefits of temporary buildings. Also included are factors to consider when looking for a temporary structure.
Choosing Temporary Buildings
It would be best to consider a couple of factors when choosing a temporary structure. First, you need to factor in your budget. Steel buildings are quite expensive, especially if you want the structure customized for residential purposes. You can check out the available options from Smart-Space.
You can also lease the structure if you plan to use it for a short period. This will be considerably cheaper than buying the structure and paying for the construction permits and costs. Industrial tents are the best if you are looking for a short-term fix during emergencies.
Cheap to Set Up
Setting up a temporary structure costs less than building a brick-and-mortar house. The materials are prefabricated and ready for installation. On average, setting up a temporary building may take less than a month, depending on the size. Industrial tents can take less than a week, even for big structures.
Most temporary structures can be set up on any surface. This means that you will not spend cash on building a concrete foundation. You will also save a lot of cash on labor costs, reducing overall construction costs.
Portable
You can move permanent structures. The only option is to sell the building or property if you plan to move to a different location. However, temporary buildings are very portable. They are handy for businesses or people operating on leased property or land.
The structure is built using support beams, and the walls are held together using nuts and bolts. Pulling down the structure is relatively easy. The materials can then be moved to a new location, and the building is set up again without buying any new stuff.
Temporary structures are also very versatile. For example, industrial tents can set up warehouses and indoor arenas.
Energy Saving Features
Temporary buildings come fitted with energy-saving features. For most structures, the roof is clear PVC, which allows plenty of natural light during the day. The structures also have large windows, which come in handy during the hot days.
You can also have extra cladding on the walls to make the building more conducive. Other parts, such as the door and windows, are tightly fitted to prevent heat loss during winter. You may not incur high energy expenses in lighting the building or keeping it cool during the summer.
Spacious
Temporary structures offer plenty of floor space and vertical height. Some of the structures can be as tall as 12 meters. This is always great for setting up warehouses, as trucks and forklifts can easily move in and out.
You can also extend the structure if you need more size. Extending a temporary building is a simple process with minimal disruption. This also applies if you want to reduce the size of the structure or convert it for residential purposes.
Wrapping Up
Temporary buildings offer more than conventional brick-and-mortar structures. The structure can also be customized to serve residential purposes. Consult a construction expert to help you find out which permits are needed before setting up a temporary structure.