Deciding the option of whether it is better to rent or to purchase a forklift for a business owner or facility manager is a critical and crucial decision.
It all comes down to how much you plan on using it, also for what exactly you need it for. Many things should be considered when deciding which option is better for your company. In this article, some of the things will be noted. Hopefully, after reading this article, you will be decided which option is best for you.
Renting
Overall, with renting, there are fewer upfront costs than purchasing. All in all, it does not require you to invest your capital in purchasing. This also frees up money so you can consider investing in other necessities in your business rather than spending a lot on a forklift.
An important thing known about renting is low maintenance costs. If you go for this option, you should know that the company you have rented a forklift will do all the maintenance on this machinery.
So, suppose you come up with some problems. In that case, you have nothing to worry about because the company you rented it from will fix any issue and provide you with a new lift truck while focusing on fixing the previous machinery.
This is good because with renting, you will cover any maintenance costs, and this means that you will have more budget to spend on something else. Another thing which can be important is that you will not be required to clean up the machinery after you have finished using it because the company you have gotten it from will take care of it.
The second thing is flexibility. In short, this means that once you are finished using it, you return it, and that is about it. This can come in very handy if you plan on using the machinery for a short time.
Renting can be really handy if you consider other factors, such as if your company's season has its highs and lows. If the work goes slow, you can return the forklift; thus, you will not throw away any cash without any particular reason.
The last thing that you should know is that various technologies and models are constantly implemented on forklifts. When purchasing something, that means it was designed in that year with a specific technology, and that is about it.
With renting, you can get brand-new models with added technology to make life much easier for workers. Some models are upgraded to achieve very different angles, more degrees of freedom, and some models can lift even more weight. If you are interested in this, you should check out https://pacificcoastlift.com/san-diego-forklift-rentals/ to know more regarding this topic.
Purchasing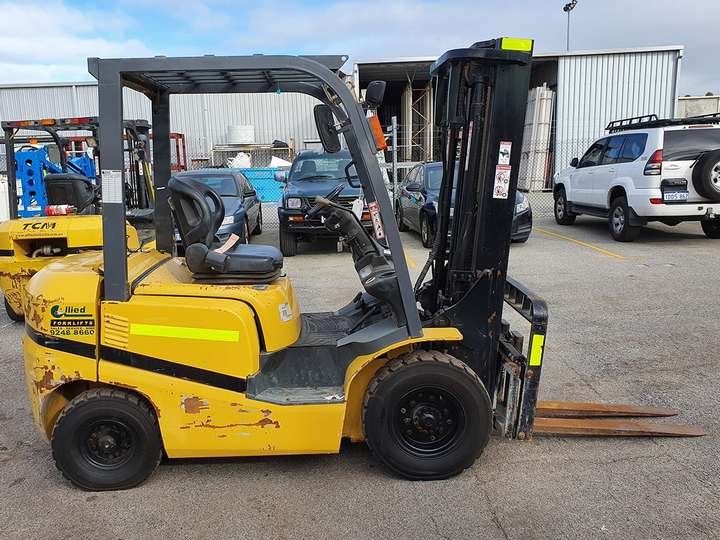 Purchasing can be convenient if your business is in a remote area. This scenario is a much better option for you to consider purchasing a forklift rather than rentals.
This way, there will be no worries about when it will be delivered and not worrying about staying in contact with the company. There are benefits to this option, and the first one is that the equipment is customizable.
There are various features in models nowadays. You can always upgrade your forklift so that it can be adjusted to your needs. It all comes down to the situation and what you need from this piece of machinery.
The second thing that should be mentioned is that workers using this machinery can get familiar with it and adjust accordingly. If you rent, workers can develop different models; thus, it might take them additional time to adjust to it perfectly.
All in all, it is a great option to purchase because a forklift is made for performing tough jobs. If you plan on working on uneven terrains, you are putting your company at the risk of the forklift being damaged.
If it is damaged, you will probably need to pay it off, and you do not want to pay any additional expenses for sure. Interested more? If so, check out this link. Hoping this article was helpful, and maybe you have decided which option is better for your needs.