Most companies need data analysts who would offer insight into the vast volumes of data they collect each day. With job security in mind, you might wonder what skills you need to make it in the busy data analysis market. You will cover entity-relationship modeling, analysis class modeling, and data normalization when pursuing the course. These are the three basic approaches used to analyze and model data you will employ in real life. Anyone can learn data analysis, but the system is ideal for business analysts who wish to apply data analysis in their daily life. If you are still interested in learning data analytics, here is everything you need to know.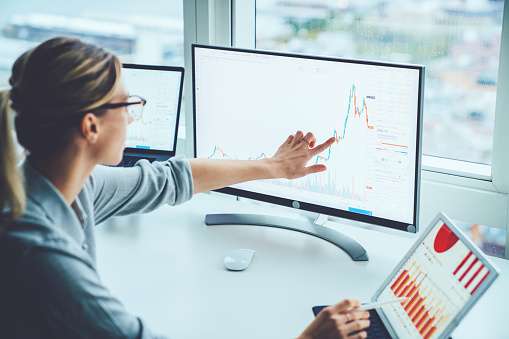 Ability to Solve Problems
Well, it shouldn't be a surprise, but you already know that you will encounter roadblocks every day. Data analytics teaches you to be great at solving problems, and you will have to use coded or software language. While learning, you will have to analyze incomplete data and make accurate projections.  
How to Code
Besides having a passion for numbers, you will need an affinity for computer programs. In due time, you will learn to code and teach others. Studying SQL languages such as Excel, desktop analytics, Hadoop, R, and Python would be in your best interest. By enrolling in BCS courses accredited institutions, you will earn your certificate and develop skills in the data analytics sector. BCS is committed to helping make IT better for everyone since they focus on tangible changes to the industry. You can also use tech blogs like packetsim tech to learn more about networking and use tools like Powershell for Excel.
Communication Skills
As earlier stated, the market needs data analytics that can communicate with other employees within the organization. You will have to enlighten everyone in the institution and create data that everyone understands. When communicating, you will have to pay close attention to the values and results of the data you analyzed. Company owners are only interested in the results, and they don't prioritize the means you achieved the data. It would be best to learn to build relationships and deliver quality content through communicating.
The Job Involves Finding Solutions to Problems
You probably have a rough idea about your job description, but it's important to note that data analytics mainly involves thinking about questions or solutions to a problem. You will also have to use data to solve the problems by doing an exploratory data analysis. You will be required to determine errors, transform data in a logical format, and decide on the values that need to be left out. 
Teamwork is Essential
It's important to note that you can never work alone in the data analytics field, and you will need to work with product managers, marketers, and software developers. During your studies, you will learn to deal with customers and replicate what you studied at school in the real market.
If you are passionate about learning data analytics, you can take advantage of the free online resources and online institutions to improve your skills. As a beginner, you will need to be familiar with tons of terminology and problems that need solutions. You will establish a solid foundation for a bright career with these skills.