SEO is all about optimizing your content to increase your organic traffic and show up higher on search engines. This article focuses on an effective strategic approach, which you can implement to optimize your content effectively.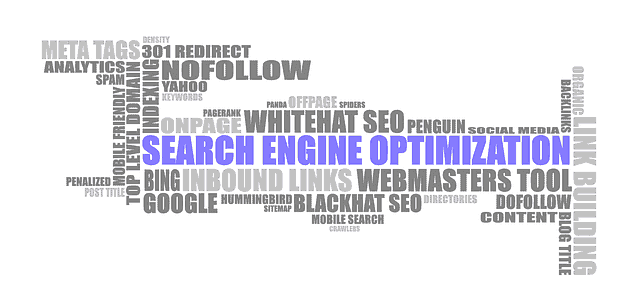 If you want to increase your organic traffic in Atlanta and improve your search engine rankings, then this step-by-step guide is for you. All these SEO strategic steps mentioned below will make your content get increased organic traffic and increase the ranking. So you must try these for your site and if you need help? You can get SEO services at Atlanta SEO Company.
What Is SEO Strategy?
Search Engine Optimization strategy is the process of outlining, planning, organizing, and then applying the steps to increase traffic flow and improve your search engine ranking.
To be recognized by the search engine and rank well among the related topics, you should follow the effective steps. Continue reading below to find out all about these steps.
Make a List of Keywords
Search optimization is all about keywords. That is why keyword research is the priority. You can get localized and impressive keywords by using suggestions from search engines. You can input a keyword in the search, and you will be able to find keywords that are popular among your target audience.
Moreover, you should find 5 to 10 long-tail keywords instead of short-tail keywords. Longer keywords are less commonly used, but they make you rank higher comparatively faster. Once you have your keywords jotted down, you can check their level of competitiveness and search volume using programs such as Ubersuggest.
Study the first page of a Search Engine
Once you have a list of keywords, the next step is to analyze and study what's already in place for the respective keywords.
You will do this by searching one of your keywords in the search engine. The first page of the results will show you the topmost optimized pages. You can look for patterns among them.
In this way, you can compile a list of similar words to your service or product. Hence you will be able to make awesome optimized topics through this activity.
Create unique content
To increase your content's SEO ranking, you should ensure that your content is unique, better, and up-to-date than the others. Make sure to include visual content like graphs, charts, pictures, videos, and graphics.
This will make your content better in quality and make it stand out among the others. Your content will get many shares, comments, and backlinks as well.
Off-Page SEO Optimization
The backlink is a link from one website to another website. Link building is also an important aspect of SEO strategy—the higher the number of backlinks, the higher your search engine ranking.
To achieve this, you need first to understand why people link to the content's specific parts and what content is popularly backlinked. You can also do backlink research to see the backlinks of your competition.
Even though it takes time and effort to gather backlinks, there are some easy ways you can start at. You can give links to your site on social media or link your site to influencers who may want to link to one of your articles or simply buy backlinks. You can also improve already well-ranking posts or write ultimate guides.
On-Page SEO Optimization
On-page SEO is all about keyword-optimizing of your content. There are various ways in which you can do this.
The first way you can do this is by internal linking. You have to link from web pages that hold high authority to the pages that require authorization. Secondly, you should make a URL that is short but rich in keywords.
And thirdly, you need to optimize your content for Semantic SEO. This means that you will use terms that are related to your primary keyword in your content. You can do this by inputting your primary keyword into search engines and gathering terms related to your search.