Since the pandemic started, many employees have been forced to start working from home. While this might be a safer health option, many workers face difficulties, ranging from low motivation to a lack of technological support. It is very vital to have a crucial technology support system that can help your stay-at-home workers become productive team members of your company. So you would need to hire IT support services to get that benefit.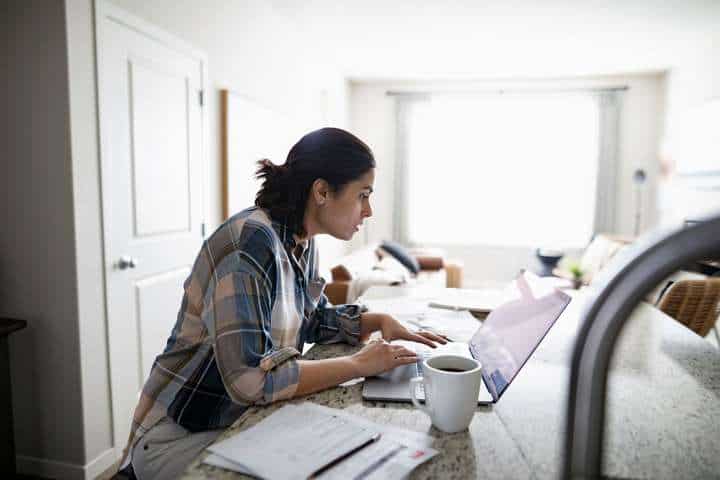 IT support is a service that helps companies deal with computer technology-related problems. Many remote workers face the challenge of connectivity or conferencing. They may find it hard to connect with fellow employees or collaborate on projects due to a poor network. But with the right IT support service, these problems can be averted.
You might have an IT support team that can help your employees or you might hire a company that offers these services. If you choose to hire an IT support service, you would be surprised to see many companies that deal with this. To avoid going for the wrong tech support team, you may need a guide handy while searching or you can just visit Spectrumwise.com IT Support to get some tips on what to expect from a good IT support service.
Before you consider this technological aid for your business, you need to know why your work-from-home employees would need this support. You would also need to know how to use this IT support and the benefits to gain from this. With this viewpoint in mind, let us discuss the reasons why remote workers need this, how to utilize it, and the benefits of such support services.
Reasons Why Remote Workers Need IT Support
The following are some common reasons:
There is a Need for Devices to be Up to Date
When issuing electronic devices to remote workers, your company would need to make sure that these devices are up to date or current. Allowing employees to use their own devices can pose security risks. It is also hard to manage such devices as it is time-consuming.
There is a Need to Resolve Issues Quickly
How quickly do you resolve your work-from-home employees' problems? Do you solve these issues in a secured and timely manner? Your company would need to have a help desk that will respond to any complaints from remote workers on time. This support system will also offer quick solutions to the problems.
There is a Need to Keep the Devices Secured
As technology keeps advancing, cyber security is very essential. There are now constant cyber threats like malware, phishing email, unsecured WiFi networks, identity theft, and intercept texts and calls. To avert these problems, your firm's devices need to be constantly secured. You can also read articles explaining cyber security here for more information.
There is a Need to Maintain Good Communication and Collaboration Efforts
Work-from-home staff might feel as if they are away from others and their efforts in business cannot be felt. These remote employees might feel that they won't have good communication with other team members when working on a project. These concerns are normal and sometimes true. However, with the right IT support, your firm can find the right communication and collaboration tools that improve information flow between employees.
Ways to Utilize IT Support for Remote Workers
The following are some ways to do this:
24/7 IT Support
If your remote employees are working till late at night, you would need a help desk team that can assist them all day. If you choose to hire these services, you need to make sure that the firm works 24/7. The importance of this cannot be over-emphasized. If your remote workers do not get their issues resolved quickly, they wouldn't be able to focus on other core activities till that is solved.
Cloud Computing
Moving your organization's functions and data into a cloud can improve workplace security and efficiency. This is because cloud computing helps in backing up and restoring important data. It also saves money and makes software deployment easy.
Providing Remote Devices and Desktops
A lack of necessary electronic devices will not only slow down progressive work but also decrease any efficient work output. If you allow your workers to use their devices, you are putting your work at security risks. Instead of this, ensure to give them company-issued electronic devices. These devices must be secured and limit support problems.
Implementation of Strict Security Protocol
Your work-from-home employees are the first line of security threats. They are the first victim of security ripples that can spread to the entire company. It is imperative to train your workers on security measures that will protect both company and personnel data. Some strict security protocol that they can implement includes multifaceted identification, strong password, malware protection, spam filters, and antivirus software that can defend electronic devices against cyber-attacks.
Setting Up a Secured VPN
A secured VPN i.e. virtual public network is popular among many employees. This is because it protects their electronic devices' data when online. Data or information sent through a VPN is encrypted, averting hackers' efforts to steal or retrieve vital and sensitive information. For more details on the importance of VPN, read this article: https://www.forbes.com/.
Built-in Real-time Monitoring and Remote Sessions to Troubleshoot Electronic Remote Devices
Employing the services of an information technology support team can help to predict and fix an issue on a remote device. Some of your employees might not be used to working from their homes. They might encounter a lot of issues when at home than when they were at the office. Troubleshooting devices can be a complex and frustrating process for non-tech savvy employees, but an IT support system will help to avoid such issues.
Provision of Communication Options
Using emails to reach fellow team members at work does not solve many issues anymore. But with a broad range of communication options, your employees can choose the one that they are most comfortable with. Videoconferencing apps like zoom or Google meet can handle business meetings and other sensitive issues. Having this video chat can make your remote workers feel motivated and help to reduce their feeling of corporate loneliness.
Benefits of IT Support for Remote Workers
The following are some benefits:
It Keeps Communication Line Strong
It is more important for every remote worker to have a high level of communication than on-site employees. Having a support team will help to make the communication line between them and those on-site frequent, consistent, and transparent.
It Helps to Set Purposeful Goals
It is easy to get distracted when working at home, but with the help of this support, you can remind your remote employees of their set goals. When they have this in mind, they become productive and efficient.
It Improves Business and Personal Development
An IT support will help your work-from-home employees to grow professionally in their business line. It also improves personal development.
Conclusion
Working from home is becoming more prevalent today. To overcome any challenges of remote jobs, incorporating an IT support system for the employees is the best way to go.