All contractors want to be more productive while spending less time and workforce and using fewer machines. Whether they are handling landscaping, construction, or snow removal projects, they prefer renting reliable, productive, and versatile equipment. Now, this is where a skid steer comes to play.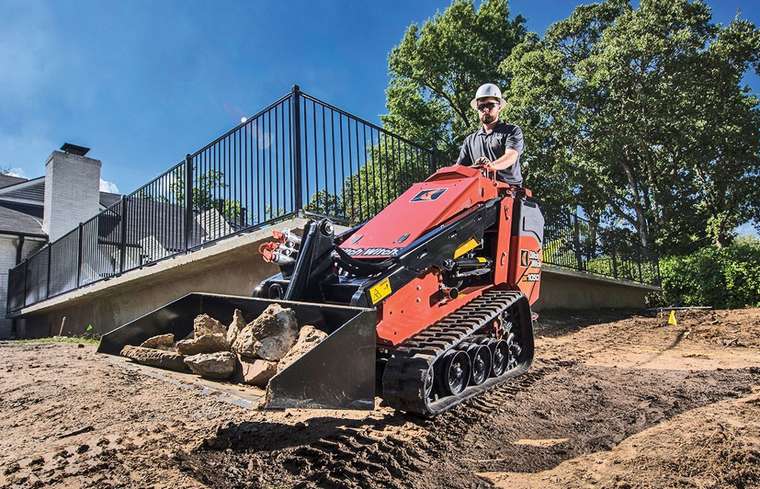 Skid steers have been in existence for a long time, so they are not new. However, they weigh over 6000 pounds, which poses a challenge to users. As a result, manufacturers thought it wise to develop a mini version that weighs about one-third less and possesses a similar breakout force and lift capacity.
Mini skid steers are also not new and are famous for many reasons. They can perform numerous tasks and do not require any special skills to operate. However, you should not underestimate their small size because they are more powerful than you can imagine. Before you start looking for mini skid steer rentals, you should know what you can achieve with the machine.
What Can You Do with a Mini Skid Steer?
Here are some common uses of the machine:
Mowing
This is entirely unexpected, but these machines are great mowers. You may think that a push-along or a ride-on mower can only do the mowing. Well, a mini skid saves you more money since you do not need to purchase or hire a mower.
You need to get a mower attachment, and you are all set to go. Some mowing attachments do not just mow lawns. They also take care of thick grasses and brush them in one swoop. Isn't that awesome?
Removing Logs
With a befitting attachment, you can mow lawns and cut thick grasses and remove leftover logs from your project site. The machine uses a long grapple to pick and drop logs, thereby eliminating the workers' stress if they had to do the job manually.
Therefore, instead of hiring laborers to pick and load logs into woodchippers, you can use the machine to reduce fatigue and the risk getting injured. It also helps to save time as arborists do not need to cut the logs into manageable pieces. You can watch this video to see how the machine can make your work easier.
Lifting and Loading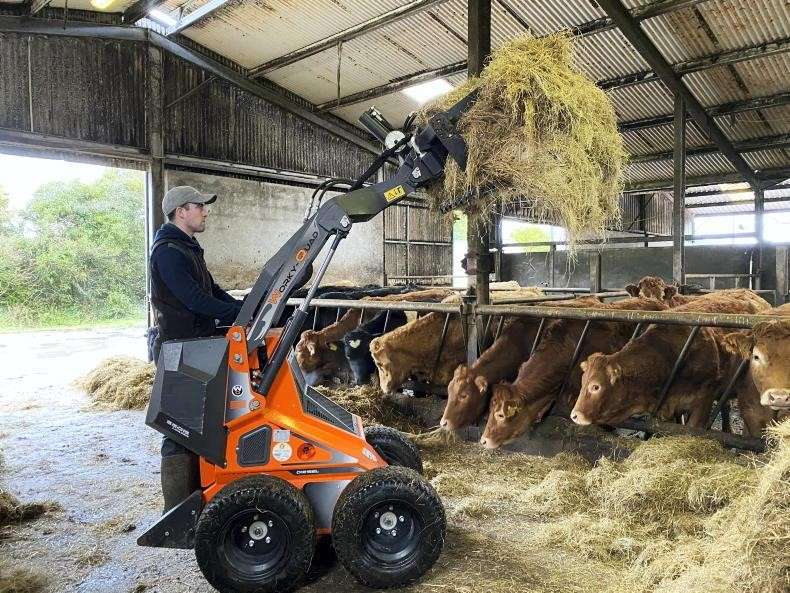 Lifting and loading are not just for woodchippers. By attaching a bucket to a mini skid steer, it becomes easy to clean barns and stables, scoop rocks when trenching, and get rid of snow from construction sites. You can also add a lift fork to enable you to load pallets into a warehouse instead of getting a forklift.
Uncluttering
The machines help to keep project sites safe. They remove unwanted pallets and debris that obstruct movements and relocate gravel and other work materials to more favorable places. They also carry out these activities without occupying much space on your site compared to renting a bucket loader or a forklift.
Essential Attachments for Mini Skid Steers
If you want to maximize your equipment's abilities, you should invest in attachments. However, you do not need to get every available attachment. Below are some heavily recommended types.
Rake
Bucket
Trencher
Backhoe
Auger
A hydraulic earth auger is a very popular attachment as it greatly improves productivity, especially when you need to dig the ground. It is easy to operate and can dig substantial depths. Additionally, a backhoe is necessary to carry out excavation tasks like digging holes, drainage ditches, and trenches.
Most mini skids come with all-purpose buckets. However, it stills depends on whether your project requires them or not. But you still need to invest in specialized buckets to get rid of snow, grading on a low profile, scooping rocks, and mixing auger.
As with all machines, safety is essential. You do not want to get the wrong results or get injured when using this equipment. You can check out https://www.osha.gov/sites/default/files/2019-03/skid_steer_loader_safety.pdf to get a complete safety manual for operating your skid steer.
Conclusion
Track loaders, mini skid steers, and similar machines perform different tasks. But with mini skid steers, there is no limit to what you can achieve if you get the right attachments. From simple tasks like landscaping and mowing to complex tasks like excavation, mini skid steers are powerhouses in small containers.