The best way to ensure a job gets done right is by completing a checklist before moving to the next. Most people probably already know what checklists are and how they work. And however, many don't realize that they come in various forms and can get specifically tailored to their needs.
To help you get started, Venngage has put together eight different checklist types for everyday work and home scenarios.
1. Job Interview Prep Checklist
Job interviews are always nerve-wracking, but the benefits outweigh the costs when you get the process right. Fortunately, there is a way to save yourself time and stress from multiple rounds of interviews.
The answer? Create a detailed job interview prep checklist to get all your ducks in a row! Ticking every check box in Word or platforms like Venngage will help you keep your confidence up throughout.
2. Problem-Solving Checklist
When faced with a challenging problem, the first thing that comes to mind is probably not checklists. However, utilizing it for problem-solving can help ensure you cover all your bases, and it will help you keep track of any critical steps or questions along the way.
In addition, creating a checklist can prevent miscommunication between yourself and others involved in the process. Thus, they make your investigation into the issue clear and concise, just like this Venngage template: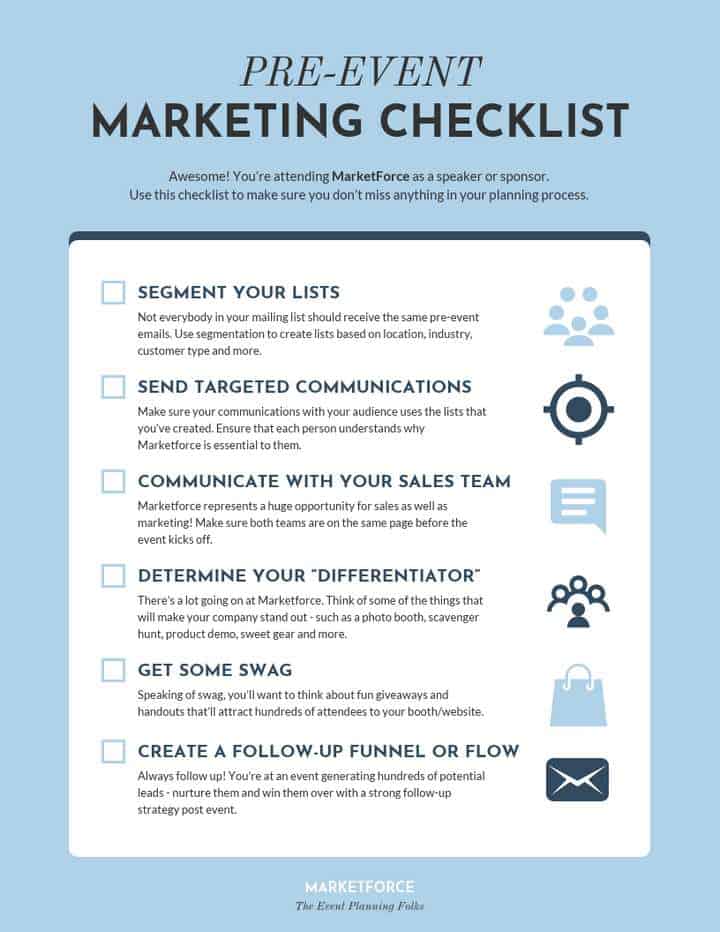 3. Daily Cleaning Checklist
One of the most time-consuming household tasks is cleaning, and it's why many people put it off for a long time or don't even bother at all. You can start by creating a daily cleaning checklist to eliminate this problem!
A daily checklist will ensure that your house remains clean and tidy regularly. This way, you don't have to worry about doing major cleanings very often (if ever).
4. Weekly Grocery Shopping Checklist
Many people buy too much or too little of certain items when grocery shopping. A great way to keep track of necessary groceries to purchase is by creating a weekly grocery shopping checklist. This way, you know precisely what to get when you get to the store. It will help you have a weekly inventory checklist and boost your organization and time management skills.
Check out this simple yet effective Venngage grocery shopping checklist template below!
5. To-Do List
Creating a to-do list is generally the first thing that comes to mind regarding checklists. At the same time, it's also one of the most versatile tools out there, and it's because it can act as an agenda tracker for your daily activities. For these reasons, a printable checklist for to-dos is viral.
Using Venngage, you can start with a blank checklist and build on it depending on your needs. Below are some tips on how to organize your to-do list from scratch:
Write down all tasks that must get accomplished in order.
Prioritize tasks based on their due dates.
Set deadlines/milestones for critical projects.
Create budget plans using Venngage's spreadsheet templates.
Below is a modifiable Venngage template you can use for your following to-do lists:
6. Birthday Party Planning Checklist
Throwing a birthday party is always exciting. However, doing all the planning can get a little overwhelming. To ensure you don't forget anything important, why not make a birthday party planning checklist?? Using this, you can organize and create a list of tasks and a budget plan for the event. It will also ensure that everyone involved in the process knows exactly what they need to do.
7. Survey Checklist
Creating surveys is one of Venngage's most popular use cases, and it lets users gather data from many people at once with just one click. Furthermore, you can also integrate these survey checklists into an infographic. 
8. Travel Checklist
Are you planning to visit your family, attend a conference, or just relax on vacation? Having a travel checklist can help you in preparing for these travel plans! It will help ensure that you won't forget anything important during your trip.
Create the Checklist of Your Life
So there you have it! These are some of the many different checklists that you can use in both personal and professional settings. If creating a check box in Word is boring for you, try out platforms like Venngage today!
Checklists will help make your life easier and give you more time to focus on other critical things. Plan every task through Venngage and start making an intuitive checklist online today!