Starting a laundry business can be intimidating, especially in terms of the costs involved. From equipment to marketing, many aspects will require financial resources. For most people, this can be a problem. With that, below, we will talk about the best ways to gather the finances you will need to sustain your laundry business.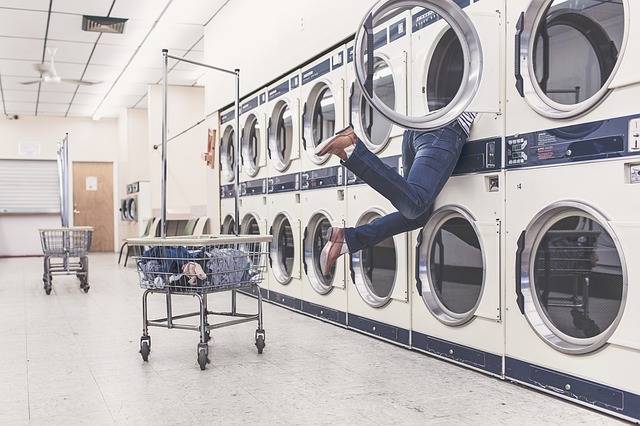 1. Look for Businesses Offering Financial Aid
Continental Girbau, a popular provider of vended laundry equipment, is an example of a business that offers financial assistance to interested parties. They offer customized financial solutions depending on the size of the company you would like to build. They make it easy for anyone to get started on the right foot. They also have flexible payment terms, which can include a deferred payment option for up to 84 months.
2. Apply for a Bank Loan
Aside from asking for financial assistance from companies like Continental Girbau, you can also start your commercial laundry business by applying for a bank loan. Often, you will be asked for collateral to secure the usda loans in case of failure to settle the required payment. One of the most important things to check is the interest rate, which should not be too much of a burden for your business.
3. Use Your 401(k)
If you are retired, your savings plan during the years you were employed can give you the money that you need to start your laundry business. The tax code has provisions that will allow you to tap your 401(k) without penalty. However, the process can be quite complicated, so plan things carefully. Also, this is a high risk since you are using your retirement fund to finance your business, so proceed with caution.
4. Find an Angel Investor
This may not be the most common way to finance a laundry business, but there's no harm in trying. You just need to have a unique idea that can compel investors to put their money in your industry. To improve your odds of attracting an angel investor, conduct due diligence, and create a well-thought plan.
5. Ask Help from Family and Friends
Do not hesitate to ask for financial assistance from people you know, especially your family. Chances are, they will be supportive of your plan to pursue a laundry business. They may offer you their money without the sky-high interest rates that some banks may charge. You can even ask them to be business partners rather than just lending the money that you need.
6. Consider Self-Financing
If you have saved enough, this is one of the most promising ways to finance your laundry business. Most small businesses use their savings to start their entrepreneurial ventures. However, because laundry equipment and physical space can be expensive, you might need to have huge savings if you will rely on it.
Now is the right time to build your laundry business! No money to get started? Consider our suggestions above to have the financial resources you will need! From bank loans to personal savings, there are many ways to fund your laundry business.
If you are suffering from debts check out the resource on how to get out of it using 7 Powerful Tips.