In 2023, most entrepreneurs struggle in their businesses regarding crunching numbers. Some find data and stats confusing, whereas others don't know much about accounting and financial regulations. Even though hiring accountants seems wise, it won't be enough unless they adopt savvy practices. After all, manual process flows managing taxes, receivables, and cash flows limit businesses more than benefit them.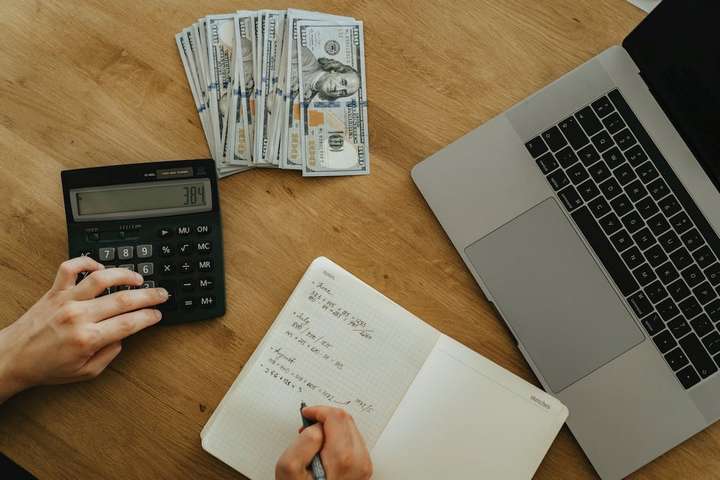 Business owners looking to expand and thrive should look beyond maintaining a primary ledger and Excel spreadsheet. They should consider streamlining and automating this repetitive work so accountants can work on impactful tasks like developing strategic financial goals. Now, you might be wondering how? Today's modern technology has made everything possible.
Accounting software solutions can collect, record, access, manage and share financial data within a few clicks. They take less time and resources by automating mundane tasks like recording journal entries and preparing financial statements. They also update reports, sync data, and manage your payroll. If you want to learn more, keep reading.
Here we have listed six benefits of accounting software for your business.
1. Enhances Compliance
Regarding financial reporting, every company must follow the governmental accounting standards board (GASB) and international accounting standards (IAS). It lays the foundation for financial reporting, ensuring every business represents a true and accurate picture of its accounts. Adhering to these standards can be tricky since they are comprehensive and keep changing with time. Unless your accountant is on top of every standard, accounting software can come in handy.
Accounting software has been programmed per the IAS, ensuring all accounting transactions are compliant. Let's say you want to create an income statement. You can add the journal entries, and the software will prepare your profit and loss statement per IAS 1. Similarly, the software will calculate lease rentals automatically if you have leased an asset.
Lease accounting can be challenging, but most of the tasks become easy if you have reliable software. For this purpose, it's better to opt for LeaseAccelerator, a worthwhile alternative to LeaseQuery, since it offers convenience alongside boosting efficiency. You can get comprehensive reports, control decentralized data, and easily comply with evolving standards.
2. Automates Workflows
Truthfully, many accountants' and bookkeepers' work is repetitive. They must download the same reports, prepare invoices, and create the exact financials to maintain records. Luckily, most of these things can get automated through accounting software. You can integrate the software with your business bank account. That way, when you make a transaction, the software will record a journal entry and map it into the accounts.
Likewise, you can also automate financial reporting. If you prepare monthly reports, use the software. You would only have to highlight the entries for which the report is required. Moreover, you can also set up automated vendor payments. The software will deduct the amount and transfer it to your supplier whenever the payment is due. These minor amendments can free up accountants from mundane tasks, enabling them to focus on bigger things.
3. Improves Security
One of the most significant advantages of accounting software is security. Instead of storing files and documents in the storage room, all your data gets saved on cloud servers. Hence, you don't have to worry about misplacing files or documents. It also reduces the likelihood of theft as software stores all financial information under high-end encryption algorithms.
Further, cloud servers sync data from time to time, which means you will have to access updated data. It can help in decision-making, allowing you to make crucial decisions based on current information. Besides this, organizations can also restrict access to data. Besides accountants and financial analysts, no one can access the software, removing unauthorized access.
Above all, accounting software maintains data backups at all times. That means you don't have to store information on the hard drive and worry about it getting destroyed or crashing.
4. Assists with Taxation
Undeniably, managing taxes is no cakewalk. Tax management has always been arduous, from calculating deductibles to ensuring compliance. But you don't have to worry about taxes thanks to accounting software. The software is designed to comply with tax regulations, making calculations easier. Likewise, it can identify deductible from your transactions and includes them in the tax filing list.
Further, accounting software has configured all tax slabs and rates. So, whether you want to calculate corporate tax or sales tax, it will apply the correct rate. Besides this, you can also develop a better understanding of your taxes by downloading tax summaries. It will help you stay organized while informing you of all tax obligations.
5. Simplifies Inventory Management
Believe it or not, inventory management has always been challenging for small business owners. Sometimes, they run into surplus, and at times, they suffer from shortages. It happens due to incorrect information recording, lack of tracking, and wrong demand anticipation.
Accounting software can make inventory management straightforward. It helps with stock-keeping unit (SKU) codes and inserts item images for seamless tracking. In addition, it tracks every product's movement by serial and batch number. As a result, business owners can track stock and place orders timely. It will also show how many items you already have in stock to avoid surpluses.
Above all, the software lets accountants generate inventory-specific reports, helping you gain better insight and manage inventory smartly.
6. Boosts Accuracy
When it comes to repetitive manual processes, human error is inevitable. Accountants can forget to record an entry, the number could be incorrect, or there can be transactional errors. In either case, your books represent inaccurate data, not representing the true and accurate picture of financials. With accounting software, you can say goodbye to all such errors.
It will ensure that all your records are accurate and organized. It will create journal entries and financial statements by extracting data from your banking transactions. If the balance sheet doesn't balance, it will highlight the potential error. Hence, allowing you to rectify mistakes before the auditor catches them. Accurate records, free from errors, will enable your team to make decisions faster and prioritize better.
Final Thoughts
Advanced accounting software solutions have become the need of the hour for all business owners. It assists with compliance, maintains records, automates workflows, manages taxes, prepares reports, reducing the workload from accountants. Accounting software can also create financial statements automatically if you insert journal entries. In addition, you can generate month-wise reports to gauge your business performance from a financial perspective.