Every day, millions of text posts, images, videos, and more are posted to social media platforms like Facebook. As you scroll through the platform, you might find interesting posts and entertaining videos that you may want to save for later viewing. Downloading the video allows you to watch it outside the app and even without an internet connection.
So, how does one download a video from Facebook? Consider doing the following:
1. Adopt The Right Tool
Downloading videos from Facebook can seem challenging at first. No button or feature allows you to download a video directly from the app. Fortunately, there are a lot of programs that allow you to download a video from Facebook to your device.
There are many FB video downloader programs out there, and choosing the right one can be a bit tricky. You have to pick one that meets your needs without complicating things. The best option is to ask for referrals from your friends and family—one of them must have already downloaded a Facebook video at one time or another.
Alternatively, if no one close to you has used Facebook downloaders before, do a general Google search of what's available and look at the reviews. Through the reviews, you'll gauge the best app to use. Avoid sketchy-looking websites that have a lot of fake download buttons and pop-up ads, as these sites may be harmful to your device.
2. Choose The Right Quality
With nearly 3 billion users, Facebook is becoming one of the top video-sharing platforms these days. When you find a video you want to watch later, you want it to be of good quality and not pixelated or blurry. The quality of your download matters. Most video downloaders give you different options for resolution depending on your desired quality and file size.
Usually, the options are low, medium, and high quality. It can also look like this: 480p, 720p, 1080p, or 4k. The higher the number, the better quality the video is, and the file size would likely be bigger as well. Your choice depends on your intended use of the video. If you're to use the video for entertainment purposes, there's no need to go for the highest quality. However, if you aim to share the video with others, consider adopting the highest quality to allow for visibility. You want the other party to understand and use the information on the video as is without distortion or cuts.
3. Use The Right URL
The Uniform Resource Locator (URL) is the link that directs you to the information you're looking for. How are URLs involved in the process of downloading a video from Facebook?
Most video downloaders will require you to copy and paste the URL from Facebook to the app. Some will require you to cut out a link's section, among other instructions. Follow these instructions for a successful download.
If you're downloading from the Facebook website, you may copy the URL from your browser's address bar. You may also copy the link by clicking or pressing the 3 dots on the upper right corner of the post. You'll usually find an option to share by copying the URL.
4. Have Internet Connection
With most video downloading apps, you need to have an internet connection to manage to complete the download. The type of internet you need depends on how fast you need the downloaded file. If time isn't of the essence, you don't need a fast internet speed connection; the reverse applies, should time be of the essence.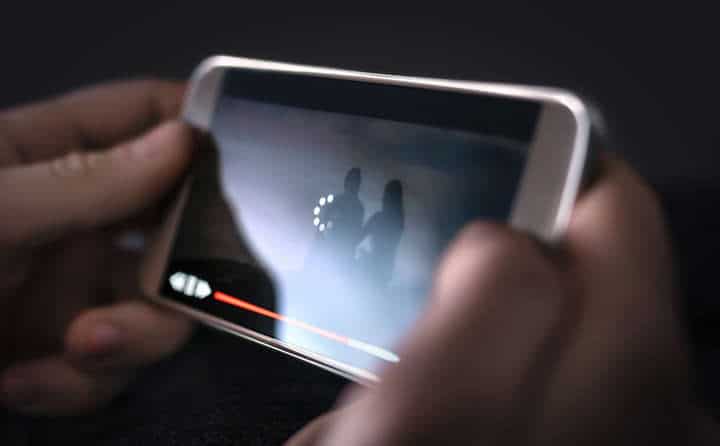 The other factor determining the connection you need is your choice of video quality. Here, it goes beyond having an internet connection; you need to have enough internet data to complete your download. High-quality videos require more internet data than low-quality videos.
5. Customize The Video
The videos you download might contain sections you want to trim out. This is especially true if you want to share only parts of the video with other people. You may want to remove advertisements, inappropriate content, or irrelevant sections to save time.
Most Facebook video downloaders enable you to trim the parts you don't want; you can also merge parts as you wish.
Conclusion
Downloading videos from Facebook is as easy as ABC. With the right FB video downloader, you can download the video in your desired resolution and even trim out parts you don't want or need. Consider adopting the tips above to ensure you have an easy time downloading your favorite Facebook videos.