One of the key components of corporate security is to give authorised employees access while restricting unauthorized entry seamlessly. Both large corporations and small businesses order plastic ID badges in bulk for their employees. This simple piece of plastic helps security personnel to identify and grant access quickly.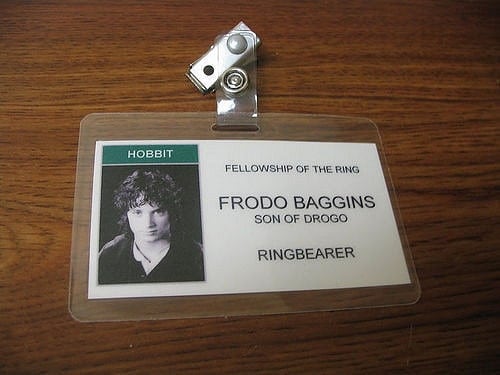 These plastic cards also come with special RFID tags and barcodes to track employee attendance and record in and out times. Long story short, employee plastic ID badges play a critical role in employee management and security.
If you are a business owner thinking of investing in an access management system for your office, then you need to order plastic ID badges for your employees. Following are 5 things you need to keep in mind before ordering them.
Make Sure the ID Card Design Matches Your Company's Colors and Theme
Much like any printed material associated with your company, be it marketing pamphlets or billboards, the ID cards must match your company's design philosophy. The best way to achieve a consistent design with your company's design theme is to consult your appointed graphic designer. If you hired a third-party firm or a professional, it's best to contact them again to develop the ID badges' design.
Choose Between Single-Side and Dual-Side Print
ID cards have limited space. If you are planning to cram in a lot of information, it's always best to choose a double-sided print. However, single-side printed ID badges are considerably cheaper. This means if you can remove certain information to fit everything on one side, you might end up saving a lot of money.
Attach Employee Photograph
You don't want employees exchanging badges with each other. This can lead to proxy attendance and breach of security. To allow security staff members to associate the badges with their wearers, it's always best to attach a full-colour employee photograph.
Order Online in Bulk
One of the most common mistakes committed by most businesses is buying ID badges from office vendors. Office order-supply vendors often miss their delivery dates, and they usually charge significantly more than you should be paying. This is mainly because these suppliers often don't have the printing infrastructure to manufacture plastic ID badges. Their business model involves buying from manufacturers and selling them to companies. You can save a lot of money if you choose to order in bulk online. Plastic card manufacturers often sell ID badges directly to customers through their websites. Simply by choosing to order online, you will be able to score a better per-card rate and get access to bulk pricing.
Choose Between Different Data Encoding Technologies
There are more than a few data encoding technologies you can choose to add in your company's ID badges. Barcodes are a proven system, and they are pretty cheap. Because the barcode is a matured technology, all the associated hardware such as scanners and door-access gadgets are also pretty affordable. Other encoding systems include RFID tags, smart chips, and mag stripes.