The business landscape today is highly dependent on the internet when it comes to companies' day-to-day operations. While it has undoubtedly been advantageous in boosting the efficiency and productivity of enterprises, it's also opened the door to cyberattacks. This is a serious concern among companies today, primarily due to the high occurrence of data breaches. It's, therefore, become vital for business owners like you to hire cyber security services as it's the best way to prevent your company's exposure to a cyberattack.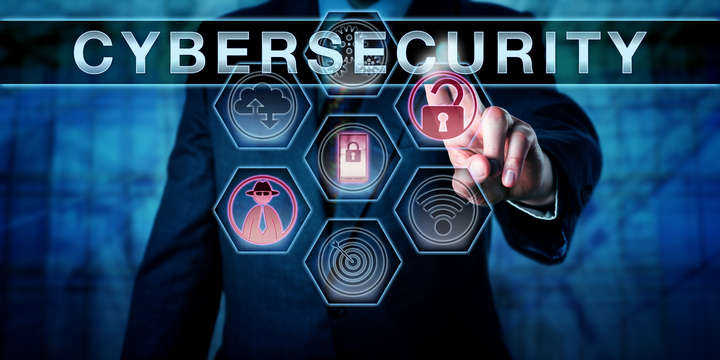 However, not every company providing such solutions guarantees to provide you with proper protection from digital threats. So to ensure that you choose the right service provider, here are the key factors to take into account during the selection process:
1. Knowledge
How knowledgeable the cyber security services provider is should be the first thing you'll consider. They have to offer you a broad range of services to save you the hassle of needing to look for additional help elsewhere. In addition, they should be up to date with the latest trends in the industry's landscape, which is constantly and quickly evolving. This is vital because being aware of the latest cybercrimes committed will allow the company to know the necessary preventive measures to implement.
The firm also has to know the compliance requirements across different industries. These include legal regulations and compliance policy standards such as the General Data Protection Regulation (GDPR), California Consumer Privacy Act (CCPA), and Payment Card Industry Data Security Standard (PCI DSS). The company should assess your databases and create a feasible plan on how to remain compliant.
2. Professional Experience
You must constantly assess the professional experience of a cyber security services provider, as this is an excellent way to gauge the quality of the solutions they offer. Working with seasoned professionals can get information about different technological innovations and programs and find out which ones you can benefit from the most. This'll ensure that you stay competitive and do not lag so that you won't go out of business should your competitors outshine you.
3. Reputation
There's no better way to determine the reliability of a cyber security company than by looking into what other people have to say about them and their services. Among the best sources of feedback are your colleagues and friends who've worked with the same service provider before. You can also check either the reviews page on the company's website or other platforms where testimonials can be found, such as their social media pages.
Another way you can pinpoint a trustworthy cyber security services provider is by examining their relationship with clients. If they have loyal clients who often seek their services, this is adequate proof that they're worth hiring. However, if the company has trouble retaining customers, this is a red flag indicating that their services might not be up to standard. Therefore, you should learn as much as you can about the reputation of any company you're considering. In doing so, you'll be able to identify which ones can consistently deliver high-quality solutions.
4. Customer Service
Given that you're a customer, your needs should always be prioritized, and you also have to be treated with the respect you deserve. The company should be prepared to provide you with real-time assistance whenever you're experiencing any cyber security issue. It's a must to be mindful of how quickly and adequately they can attend to you because the quality of the solutions they deliver won't mean a thing if they can't carry those out as soon as you need them.
5. Ability To Train Employees
Besides resolving security flaws, a cyber security services provider has to be willing to go the extra mile and train your employees. Otherwise, their goal to eliminate threats and safeguard your systems will be futile because your staff members aren't on the same page. This is necessary irrespective of whether you already have the best security tools and software installed.
Hire a cyber security company that can provide your staff with essential guidance on preventing attacks. This includes teaching various techniques on how to detect e-mail scams and create strong passwords, among others.
Takeaway
Cyber security is one of the primary concerns of most firms. This is because cyberattacks risk exposing the company's confidential information and also cause damage that can be costly to deal with.
Because of that, it's best to implement preventative measures to steer clear of the problem as much as possible, and you can do so by requesting top-notch cyber security services. Keep this guide in mind when trying to identify the best cyber security company for your enterprise.