This is the era of marketing. We see advertisements everywhere, no matter where we go. The moment we step out of the house, our eyes fall over at least one kind of advertisement. With the growing digitalization, advertising has seen a lot of new forms.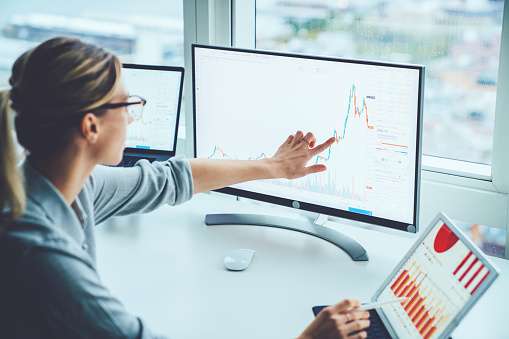 Modern-day advertising companies have a lot to offer that will capture the target audience. One such advancement is digital signages. Digital signages are one such marketing advancement that occurred with digitalization.
Digital signage is very similar to the billboard but is attached to the video walls and LEDs. They are a great tool to capture the audience as they walk and are a great alternative to the traditional billboard.
Digital Signages have gained popularity over the years for the advantages it has to offer. This form of advertising is proven effective for a lot of brands and services. These are non-traditional, creative and they communicate directly to the right audience.
Many companies hesitate to switch to digital signages as they find it high maintenance. Although, there is a lot of digital signage software that addresses the problem. Cloud-based digital signage software manages the signage content so that there is no manual interference.
Users can drag and drop their content onto the software's web interface to be displayed. Digital signage can be a great tool to boost your brand presence, and here are other advantages of digital signages.
Many brands have used digital signages in their campaign and have increased their brand reach and awareness. Here are 5 advantages of digital signages:
5 Advantages of Digital Signages
Appeal
Digital Signages are pretty hard to be missed when you are walking down the road. They attract customers very well. Placing the signage in a strategic location can be eye-catching and will ensure customers look at it.
This way, you can convey your message to the masses. This can be a great way to feature a product or a service. You can start by advertising your core products and provide more customer-centric advertisements. You can also use it to entertain your audience.
Flexibility
If you own digital signage and software, you can practically customize your advertisement based on the need. For example, you can play a certain advertisement at a particular point in time and change it differently.
You can change your advertisement based on time, season, and customer behaviors in the area. This is a great way to pass on a brand message across the masses. The software manages the content efficiently once updated and eliminates manual work. Logging into https://mandoemedia.com, you may find exactly what you're looking for in your business
Builds Customer Rapport
Informative signage or entertaining signage can build a good rapport with your audience who see it. This helps in increasing the trust and authenticity of your brand.
Easy Content Management
When it comes to digital signage, the content can be managed from any location. You can control what content is displayed at what point of the time remotely.
This can be very beneficial for restaurants as they can use the digital signage to display the menus and offers of the day. One can also do new things or edit an advertisement that is not doing well from any locality.
Market Oriented
Digital signages are more target-specific compared to static advertisements. For example, a billboard or a poster sends out one standard message to all the customers. With digital signage, a marketer can provide the audience's information and urge them to buy.
They are also a good medium to engage with your audience. Digital signages are more customer-centric than other traditional forms of advertising.
Though digital signage offers a lot of benefits, a brand must go for digital signages only if it is relevant. Digital signages also come with its own set of challenges that one must be aware of.
Disadvantages of Digital Signages
Higher Installation Cost
The initial cost of installing digital signage is at the higher end. This cost includes acquiring LCD, LEDs, and setting up the software digital signage.
Unclear ROI
It is difficult to calculate the exact return on investments when it comes to digital signages.
Involvement of Multiple Partners
There is an involvement of multiple departments such as the content, networking, light, media players, etc. This can make running a campaign a little more complicated. If there is no proper coordination between the different teams then the campaign can not deliver as expected.
Analyze your target audience and research well about your campaign to get the maximum out of the digital signage advertisements.