Smart homes are best known for being convenient and for showcasing cutting-edge artificial intelligence (AI) technology. However, they can also make your house a safer place to live in. iSecure Security Service Australia explains how mounting advancements in AI technology are further adding to the home security industry, as AI reduces the occurrence of false alarms, better detects real intruders, and even helps in the event of environmental dangers like fire or flooding. Check out Home Security tips before continuing to three ways how AI is transforming home security.
1. Smart locks and alarms can be controlled remotely
Smart locks are electromechanical locks that are "smart" enough to lock and unlock when commanded by a mobile device. With smart locks, you always know whether your doors are locked or unlocked, and you can manage their status while you're away from home. You don't need to worry about keeping track of a house key, which could get stolen or duplicated by a criminal. Through a secure smartphone app, you can control who has access to your home and when. With AI technology studying your habits, your locks can learn to lock themselves after leaving so that you don't need to worry about accidentally leaving them unlocked. They can even learn to unlock for you as you approach while remaining locked for people they don't recognize.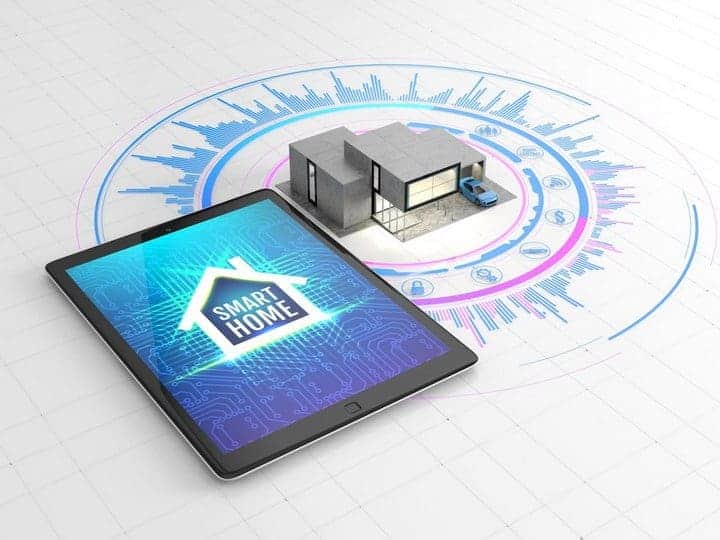 With smart sensors on windows and doors, you can be notified on your phone about entries into your home. You can also arm or disarm your security alarm system or lock all the house doors using voice commands through Google Assistant.
2. Smart cameras make footage easier to access
AI-powered smart cameras can be set up to capture activity on your property at all times. These smart cameras, which are equipped with facial recognition and deep learning technologies, can enable your security cameras to know who belongs in your home and who's an intruder. With an outdoor wire-free security system, smart cameras can send you a message on your smartphone when your kids or a babysitter have arrived. They can also capture HD footage and send it to your phone, which can help tremendously if police need to identify an intruder if a break-in occurs.
3. Smart smoke alarms detect the source of smoke
AI technology enables devices like smoke detectors to be smarter. By controlling smoke alarms from your smartphone, you can easily turn off loud siren noises when you've accidentally overcooked dinner. If a smoke detector has a low battery, you'll be notified on your phone instead of hearing an annoying beep every couple of minutes. When you're away from home, you'll be alerted when the smoke alarm goes off. If you're at home and smoke is detected, an AI-connected device can direct you to the source of the smoke so that you can take action right away.
New AI-enabled devices are constantly being developed, and more integrations between devices are becoming possible. Many of them you can see at vivint home security systems. AI technology is making smart homes safer and our lives easier whether we're at home or away. You don't need to invest in a full-blown smart home system to get started with smart security devices like smart locks and smart cameras, which can let you know what's going on in your home when you look at your smartphone.