Any company's IT department is responsible for many different things. They must keep the company's computers and networks running smoothly, respond to technical issues, and manage all of its data. To do all of this, they need the right tools.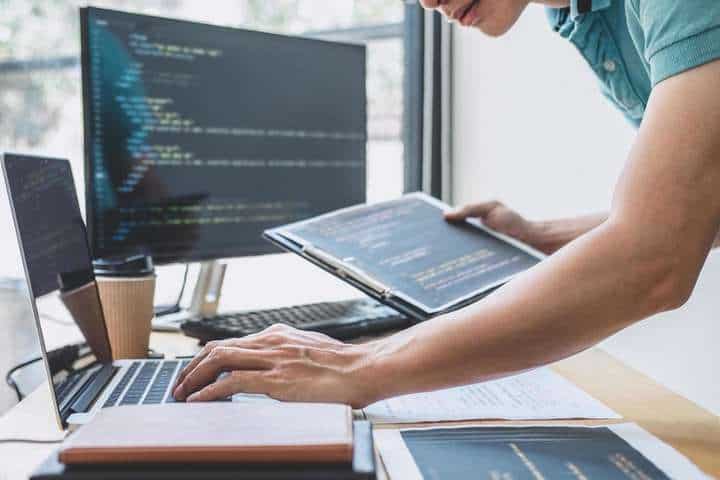 Here are three types of tools your company's IT department needs.
Automation Tools
The first type of tool your company's IT department needs is automation tools. Automation tools help to automate repetitive tasks so that your IT staff can focus on more important things. Conversational ticketing systems are a solution that can help the business streamline resolutions.
Take IT service desks, for instance.
Issues from employees are typically managed through a ticketing system. This can be time-consuming, especially if your IT department is constantly bombarded with tickets. Automation tools, such as aitsm or artificial intelligence for IT service management, can help to automate this process.
By automating the ticketing system, your IT staff can spend less time managing tickets and more time resolving them.
Here's how to choose the right automation tool:
Look for a free trial tool to test it before committing to it.
Ensure the device is compatible with your company's systems and software.
Choose a tool that is easy to use and set up. You don't want your IT staff spending all their time figuring out how to use it.
Data Management Tools
The second type of tool your company's IT department needs is data management tools. Data is one of the most critical assets of any company. It needs to be stored securely and backed up regularly.
There are many different types of data management tools available. Some are designed for specific data types, such as customer or financial data. Others have a more general purpose.
When choosing a data management tool:
Identify the types of data your company needs to manage.
Find a data management tool that supports those types of data.
Ensure the tool is compatible with your company's existing systems and infrastructure.
Security Tools
The third type of tool your company's IT department needs is security tools. With the increasing number of cyberattacks, your company's IT department must have the tools and resources necessary to protect your data and systems.
Various security tools are available, including firewalls, intrusion detection and prevention systems, and anti-virus software.
Here's how to pick a security tool:
Define your company's security needs.
Research the features of different security tools.
Select a tool that fits your company's budget.
Your company's IT department needs various tools to function correctly. These include productivity tools, data management tools, and security tools. By investing in the right tools, your IT department can become a more efficient and influential part of your company.