When it comes to technology, one of its main purposes is to add value to our lives by increasing our efficiency. Over time, there have been myriad different software programs that allow us to access useful organising tools, helping us make fewer mistakes in the process! Not only do great programs save us valuable time and accelerate our workflow, but they simplify many of the processes that take up unnecessary space in our heads.
Since the advent of the Microsoft Office and Google Docs suite, there have been competing software programs that revolutionize our work lives and how we think about employing programs. However, The following programs have proven functional and worth sharing! Let's take a look.
ClipClip
Reviewers believe this software program to be so helpful it should become part of ordinary computer function. Right after you download ClipClip for free, this program helps you store commonly used information, such as bank account details and warning terms. It saves these pieces of data as 'clips.' From screenshots to video recordings and feedback templates, you can then access all of your saved clips without having to leave the window you're currently operating.
What is excellent about ClipClip is the program's versatility and the fact that the clips can automatically save to Dropbox, Google Drive, or OneDrive. For customer support, for example, feedback or frequently used comments can be stored as a store and pulled out when needed.
ClipClip can be useful for teachers to accelerate report writing or provide instant translations for second language learners. Other features useful to writers, designers, and even programmers, are the pen tool function which allows you to annotate a screenshot with feedback or elaborate instructions. There are many more features available on this great program; give it a try! 
Trello
The next software program that has to be mentioned is Trello, an easy-to-use list-making application that has been online since 2011. A straightforward but ingenious offering, Trello helps you create boards with categorized information, such as project timelines, to-do lists, pending tasks, questions for your next meeting, and more, all the while integrating with a calendar that would prevent you from ever missing an important deadline.
Creating and maintaining your cards is incredibly easy, as you can drag your tasks up, down, or across your boards if their priority has changed. Trello is user-friendly for new employees to learn, optimizing your time and operations in the office. 
Slack
Though Slack was launched in 2013, with the Covid-19 pandemic and the need to maintain operational communication from home, teams worldwide have jumped on board to embrace the power of tech. Working remotely has never been easier with Slack programs, helping maintain group cohesion, employee accountability, and instant updating.
Primarily offering a direct messaging function, business management can create different channels – teams or groups. With the ability to send group broadcasts and private messages to various team members, management can feel at ease knowing their team can be contacted for updates or queries. 
Grammarly
If you are looking for must-download software programs that are bound to improve your working time and writing quality, Grammarly is one of the best productivity software you should start using!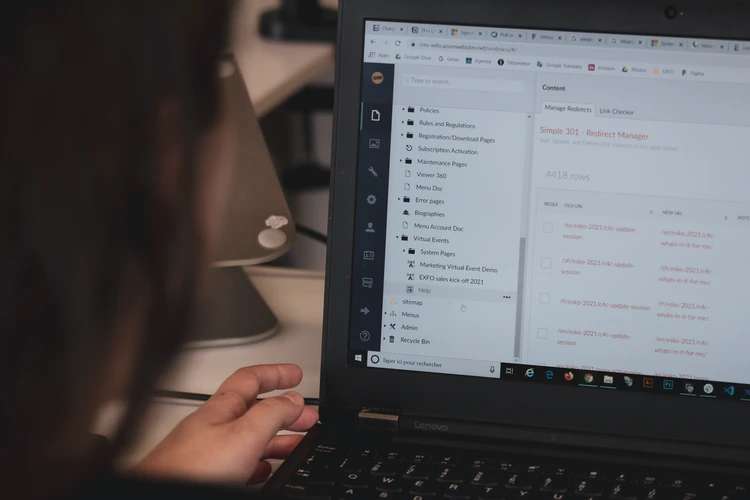 Grammarly is offered as a "mistake-free writing assistant," using artificial intelligence to process and correct natural language. This software program, which has a basic free version to download, can also generate suggestions for preferred synonyms, writing flow, and even assisting you with shortened, less verbose phrases or sentences.
Writing succinctly and descriptively is a skill that most people do not possess. But, they can be developed over time, especially with the aid of a program like Grammarly. How this outstanding writing tool helps you improve your skills on the go and create a better impression on your readers is nothing short of impressive.
Do your research
It is worth investigating what the above-mentioned programs can offer you, as international innovators bring these new productivity-enhancing programs to global citizens faster than ever before. If you are interested in being a nomad or working remotely of any kind, you may not yet know that these programs – which are revolutionary – can be affordable and even free!
Cross-country communication platforms and digitized programs can help you to live the life you truly want, reduce your working time, and simplify your work tasks in unthinkable ways. It is highly advised that you look into any that grab your fancy. You never know, you could develop an interesting idea and become the innovator of the new best thing on the market!