There's no denying that 2017 was a great year for all things VR, and 2018 is looking to be bigger and better than ever. This year's CES event at the Las Vegas Convention Centre played host to some of the biggest advancements in VR technology and some of the biggest and best new games to keep an eye out for, but it's not just these sneak peaks that we're focusing on. Here, we're exploring deeper into the world of virtual reality, and just what releases you should keep an eye out for this year.
Headsets
There would be no VR without headsets, and so it's only right that we include an entire section dedicated to some of the most promising VR headsets and their related tech. While we may not be quite at the stage of brain scans and mind reading, it's the higher-quality graphics, wider displays, and new ways to control the VR experience that are dominating the industry this year. Take a look at some of the best 2018 has to offer below: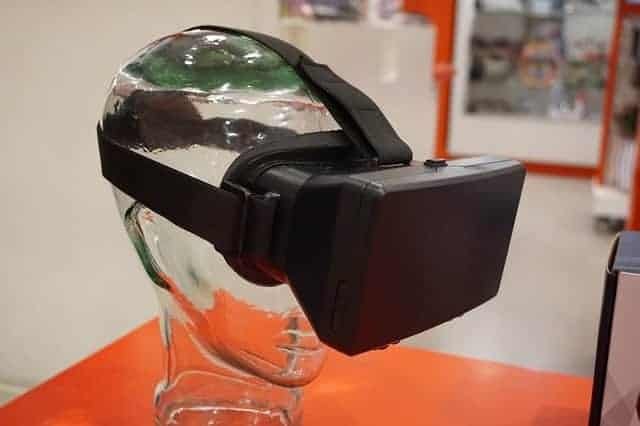 Okay, so remember we said that we weren't quite at the stage of brain scans or mind reading? Well, the Looxid headset isn't far off. Looxid uses eye tracking to ensure a high level of perfection to VR, and electrodes in the headband to track brain activity. It can't tell exactly what you're thinking at any one time, of course, but it can at least track how you are reacting to certain stimuli – stimuli that is tracked using your eyes. The age of analytics is truly upon us, and the Looxid headset is proof enough of this, even if the idea of a machine tracking our emotions is a little terrifying.
Okay, so the Pimax VR headset isn't quite 8K, but with two 4k screens, we think it's pretty close. You're unlikely to find any VR headset with a higher resolution and with a wider field of view than ever before, this headset truly offers an immersive experience like no other. With 200 degrees of view at any one point, this is much closer to the 220 degree natural field we have with our own eyes. While there are plenty of kinks to still be worked out – the strap is extremely uncomfortable, for example – it's well on its way to being the most immersive and realistic headset on the market.
The 3DRudder isn't new, exactly, but the new model of this machine certainly is. The 'wings' that have been added to this balance board ensure that the joystick for your feet has new input methods, as well as offering more security for your feet while on the board. You have more ways to move than ever before, and all just through your feet! It can work with a number of different games, but rumour has it that first-person shooters and space simulators are the ideal choice.
Games
We couldn't explore VR without mentioning the games, could we? There are some incredible games coming up this year, and here we've listed just a few to get you started:
The Inpatient – PlayStation VR
Fans of Supermassive Games' Until Dawn will be thrilled to know that The Inpatient is finally here! Set 60 years before the events of the main game, the trailer first showcased at Sony's E3 2017 showcase. Based on the trailer alone, it appeared as though it would be narrative-driven just like its predecessor, and takes place at the Blackwood Sanatorium. The asylum setting and the VR immersion come together beautifully, and certainly promise an incredibly haunting experience.
Transference – HTC Vive, Oculus Rift, PlayStation VR
The best thing about Transference isn't that Spectrevision is owned by Elijah Wood, but is instead that it's a game that anyone can play – well, provided that they are old enough for this psychological thriller, of course. While it's available on the PS4, Xbox One and PC, the VR experience is certainly looking to be the best choice for those looking for something unique. Described as being half film, half game, the VR experience has something for every preference.
Beat Saber – Oculus Rift, HTV Vive
Fans of dance or rhythm games will be pleased to know that Beat Saber is due any day now! The aim is, quite simply, to hit oncoming targets in time with the  beat, but you get to wield a lightsaber-esque sword while you do it! It's more challenging too, as you have to adjust the direction of your hits as well as ensure you're hitting the right targets, but this only adds something brand new and a lot more entertaining to the gameplay.
Other Releases
Of course, VR isn't just made for console-like gaming. In fact, there is plenty that VR can be used for, and we've got a few examples to give you just a taste:
While VR casinos aren't necessarily a new addition to the VR world, they've certainly come on leaps and bounds since the first was introduced back in 2015. Industry bigwigs like NetEnt have introduced countless popular online casino games over the years, and are now venturing into the world of VR to offer immersive versions of their fan favourites alongside brand new experiences. Gambling and gaming often go hand in hand when it comes to new technologies, and virtual reality is certainly no exception to that rule as the company announced they will launch a VR version of one of their most popular slots called Gonzo's Quest this summer.
If you've ever found yourself wondering what it's like to go blind, then Notes On Blindness could be the solution. Built by ARTE Experience, this app utilises VR in a way never really seen before by giving you the opportunity to grow your knowledge and understanding of how it feels and what it means to live as a blind person. Based upon the audio diaries of John Hull, a writer who gradually became blind in the 1980's, this masterpiece is a visual take on what it's like to lose that vision.
In the past, not everyone has had the opportunity to experience the deep oceans, but VR is making it very much possible to do just that. In Ocean Rift, you can experience incredible underwater terrains and swim around alongside countless creatures like whales, sharks, fish, stingrays, sea lions and even dinosaurs! Venturing the depths has never been safer, or more clear! Currently there is only a demo version, but it's completely free to download – so you can enjoy the experience without spending a single penny!
If you have an interest in the human body and how it all works, The Body VR is an immersive take on exactly that. In this experience, you are in charge of a vehicle that takes you around the human body, exploring what should be familiar territory but can often seem extremely alien! Whether you're a student studying intently for exams and you're looking for a new way to learn, or you're just interested in what the human body can do and how exactly it does it, this app certainly isn't one to overlook!
Hopefully we've given you a better insight into just what 2018 has to offer in the way of virtual reality and all of its components. Whether you're willing to invest in some of the best headsets and equipment that the market has to offer, or you're waiting eagerly for the release of some of the biggest and best games that the industry is developing, there certainly isn't any lack of things to look forward to. VR fans can immerse themselves in the ocean, in the human body, or even in an ancient asylum, and all from the comfort of their own home! VR truly is incredible, and it's only getting better with every year.