CBSE class 12 boards exam is a very crucial exam. The marks scored in this exam have many significance and impacts on the future career aspects of the students. It would help if you started your preparation as early as possible. If you start early, you can avoid last-minute panic and confusion. A good strategy and consistency will lead you to success.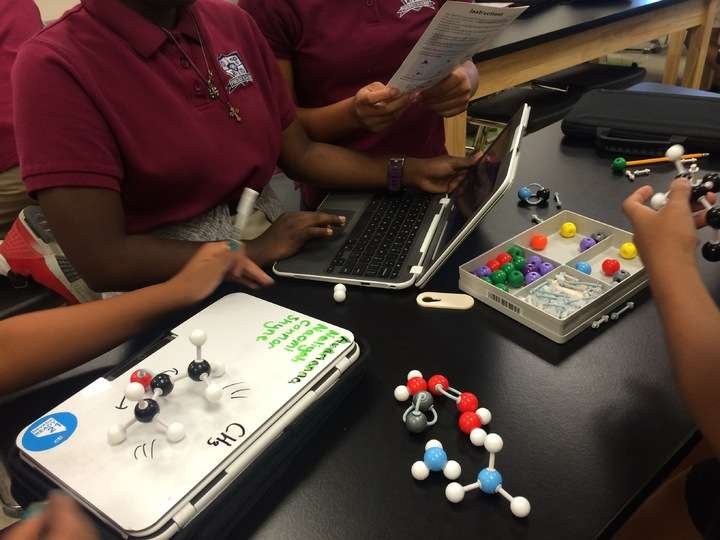 Chemistry is a very scoring subject. It is important for you if you are a science student. You can score high by putting in little hard work. You can easily score above 95 percent marks in the class 12 chemistry board exam with regular practice and revision. It does not require a lot of mathematical calculations. Some chapters are theoretical. You can complete this subject fast and dedicate a good amount of time to revision. Study with full concentration and stay consistent. Here, we have discussed the tips to prepare for each section in chemistry. 
Physical chemistry
First, give sufficient time to understand the theoretical portion of physical chemistry. Without understanding the concepts, you cannot solve numerical problems. If you have good calculation ability and formula-application skills, you can solve these numerical easily. But do not worry if you are not confident with mathematical skills. The numerical in chemistry is relatively easier. Try solving each question from your NCERT chemistry book. Learn all formulas of chapters like electrochemistry, solution, solid-state, and chemical kinetics. Physical chemistry carries 23 marks and has a weightage of 33 percent in your chemistry board exam. This is an easy section. Keep practicing regularly. Consistency is the key. Maintain the flow, and once you are confident with easier questions, you can move to advanced questions. NCERT chemistry book is the standard book recognized by NCERT, but you can refer to some reference books to understand some concepts and explore some more questions. Note down all the formulas in one place and keep revising them. This will be very helpful for last-minute revision before exams. 
Organic chemistry
Organic chemistry is an important part of the class 12 chemistry syllabus and carries a weightage of 28 marks in the class 12 boards exam. It would be best if you were very thorough with this topic. The different topics in organic chemistry are haloalkanes and haloarenes, alcohols, phenols, and ethers, aldehydes, ketones, and carboxylic acids, organic compounds containing nitrogen, biomolecules, polymers, and chemistry in everyday life. Do not miss any of these topics. Organic chemistry is a scoring topic. If you are clear with your basics, you can easily solve difficult questions. Make sure to give sufficient time to understand each topic clearly. Refer to textbooks, lecture videos if you face doubts. You can clear your doubts with your teachers. The questions asked in organic chemistry include IUPAC naming of compounds, reactions, and the use of reagents to identify the compounds. You can make separate notes of the reactions like phenols, carboxylic acids, aldehyde ketone, 1,2,3, amines, and 1,2,3, alcohols. Some complex reactions are directly asked in exams like Hell-Volhard-Zelinsky, Clemmensen, Williamson, and Wolff-Kishner. 
Inorganic chemistry
This is considered to be a difficult part of the class 12 chemistry syllabus. It would be best if you memorized the periodic table. Stick the periodic table in your studying area and go through it every day. It would help if you were thorough with the properties of p-block, f-block, and d-block. Most of the questions in the CBSE chemistry board exams are asked from your NCERT book. Make short notes while studying. Memorize exceptions. Make notes of topics that have all the exceptions and revise them regularly. Inorganic chemistry carries around 19 marks in the CBSE class 12 board exam. Since this section might take some time, always start preparing early.
Here are some general tips to help you score good marks in the chemistry board exam.
Solve previous years' question papers. Try to solve at least the previous 5 years' question papers. You will get an idea of the types of questions asked and the important topics. You can identify some concepts from which questions are asked frequently. Pay more attention to such topics.
Solve sample papers to analyze your preparation. The earlier you start solving the sample papers, the more time you will get to rectify your mistakes. You will get to know about your weak points and you can work on them and improve your performance. This is very crucial for exam preparation. If you are aware of your weak points, you can work on them. Try to assess your speed. Solve sample papers in a time-bound environment. This will help to improve your speed in exams. Take notes of silly mistakes. Give some time to assess your performance and go through your solutions and review yourself.
Do not skip any topic. The questions asked in exams are unpredictable. Also, if you feel you are weak in a particular portion, say organic chemistry, do not skip this portion. Seek help from your teachers and friends. Try to understand their approach. If you feel their approaches and methods are convenient, try to adapt and learn. Chemistry is an easy subject. Eliminate all the perceptions before you start studying. Do not try to run from any topic, it will cause you problems during the last moments.
Prefer quality over quantity. Do not accumulate a lot of textbooks and reference books. Refer to standard textbooks and stick to a few reference books if you feel the need to. You need to prepare for other subjects too. Do not waste your time by reading a lot of books. Once you are done with a subject, invest your time in revision. Good preparation with insufficient revision cannot deliver good results. Also, make sure that you refer to good books. Ask your teachers and your seniors for suggestions. Refer to model answer sheets from the CBSE website. Try to follow the same structure and approach as much as possible.
Lastly, do not compare yourself with others. Believe in yourself and give your best. Do not think about the results. Just focus on improving yourself every day and giving the best you can.