Math is indeed a subject where students will have to practice without even giving it a second thought. Maths requires many skills and develops plenty of them when one starts solving the questions. Maths will be a nightmare for people who do not have command over numbers but the level of solving tricky equations can be achieved by regular practice. Dedicating time and energy to this subject is very important if one wants to excel in math. To score well in Math Olympiad every student, whether good in studies or not, will have to do regular practice to achieve the level of greatness in the subject. Students of class 9th, it is the way to prepare for future exams and do good incoming boards.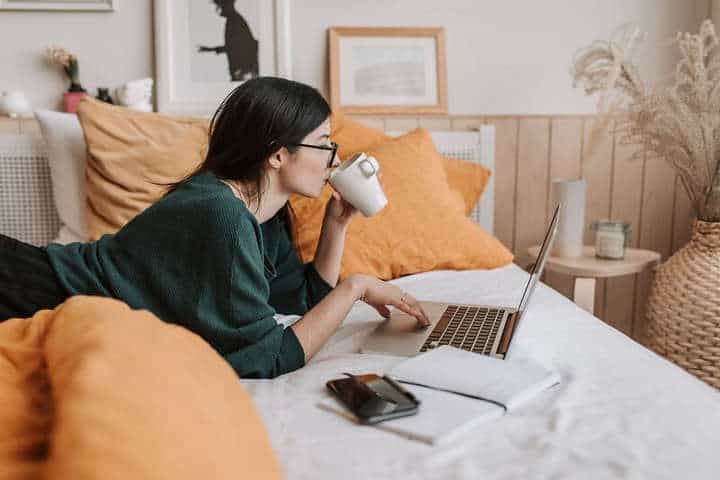 What is an Olympiad?
The Olympiad is just like any competitive exam that helps recognize students who have a deep understanding of the subject and can perform very well under the pressure. Olympiad exams take place at different levels such as regional, state, national and international. Every level will be achieved after passing the previous one. Olympiad exams test students of the same academic level to help them in identifying the potential they carry in terms of academic skills. A limited time is given to students for solving the question paper and thus practice should be rigorous and regular. For class 9th students, it is a very great way to achieve familiarity with the depth of the subject they might choose after 10th boards.
What is a Math Olympiad?
Just like any other competitive exam, Math Olympiad also serves as a platform for students who want to achieve greatness in mathematics and want to showcase their skills at different levels. The exam also helps in promoting curiosity in the minds of students. For a student in 9th grade, it is not very hard to identify the subject they like. In case you have an inclination towards mathematics then you can choose to give Math Olympiad as it will improve the skills you will be needing in the future. You will have a chance to look at what you are signing for in case you are sure about taking maths as your specialty subject in the future. It will make a way for students to resolve the confusion they have regarding Math and will help them build a very strong foundation that will help in future exams like JEE Mains and its preparation. 
What is the need for preparation?
Unlike your school exams or even boards, Olympiad does not restrict itself to the difficulty level and syllabus of the class you are studying in. Like a class 9th student, you will be aware of this quality of Olympiad but what you need to understand is preparation should begin at an early stage and maths of class 9th in itself is not at all easy and NCERT will have to be covered beforehand if you desire to perform well in the Olympiad.
How to prepare for the Olympiad?
For preparing in a detailed manner, students interested in Math should start solving every basic book possible before starting higher mathematics. You can follow the given tips for your preparation:
1. Do not underestimate the subject, go through everything 
In no manner, any student should live under the judgment that Olympiad will give you very easy questions. The syllabus of 9th grade is itself vast and requires a lot of concentration to process the topics and the Olympiad will surely give you mathematics of a level or two higher than your class at its first stage only. You will need to go from the syllabus and rule out the topics you are good at and the topic that is new for you. Dedicating most of your time is polishing the already known topics and establishing the base for new ones. 
2. This is the time to start higher-level books 
Once you are done with having a command over NCERT of your standard and a standard higher than yours, you will have to give your time to solving different higher class books that are prescribed by famous institutes and mathematics teachers. You can not prepare for the Olympiad in just two months. If you are planning to sit for the exam then you better start your preparation at least 6 months before the exam which means you will have to solve your grade's NCERT as soon as possible. You will fail to achieve your goals if you decide to be lazy or even over smart because this is no child's play.
3. Make a Time table and gear up!
As a student of such a higher grade, you must be knowing the importance of timetables. I know that not many of us follow it but to achieve a certain goal, you will have to follow the timetable without any question. Solve the topics more often that you find difficult and have more weightage in the exam.
4. Stop scribbling and prepare notes 
Solving thousands of questions might help you input the topic well but how will you revise everything without comprehensive notes? You must write down the formulas and ways to use them for revision in the later stage of practice. It will help you in handily remembering the formulas and you will also have your very own formula notebook.
5. Sit for mock tests
Students, you will have to solve the previous year's question paper as it will give you a rough idea about how to tackle brief questions in a faster manner. You can also go for sample papers for practicing and ruling out the topic that needs polishment. Once done with the polishing, give mock tests in a limited time to be habitual with the environment of the exam. SOF IMO Question Papers Class 9
Conclusion 
Math Olympiad is a very great opportunity for students who desire to pursue a career that requires logical reasoning and direct mathematics. It is a very advanced way to prepare for entrance exam tests like JEE and CAT.