A decade ago, football fans would have scoffed at the prospect of goal-line technology in football. Today, supporters couldn't imagine life without it. Strangely, the technology was only introduced in the Premier League back in 2013 after it was given a trial run in Manchester United's 2-0 victory against Wigan Athletic in the Community Shield but it is now difficult to imagine the sport without it. In fact, if anything, many supporters, pundits and even players – many of whom were entirely against the idea of goal-line technology – are now pondering how the technology can be used further.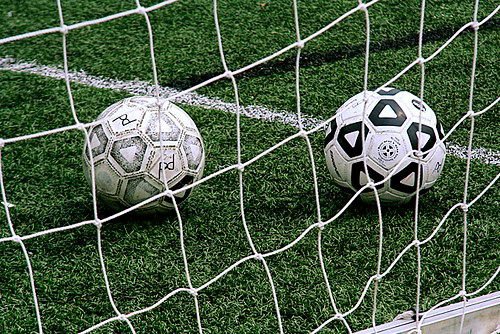 by  stevendepolo 
There are a number of different software packages that can be used but England's top flight have opted for the Hawk-Eye system throughout the last couple of seasons. Hawk-Eye remains the world's leading provider of vision processing instruments to sport and you can see why. The attention to detail is immaculate and the system is yet to get a decision wrong. This justifies entirely why the Premier League made it mandatory for all 20 top-flight clubs to have the technology in their grounds.
Following on from the 2014 World Cup in Brazil, a number of Europe's top football competitions and leagues announced their decision to install the systems and use the technology across the continent. The Bundesliga confirmed that goal-line technology would be implemented at each of the 18 top-flight clubs in Germany back in December, while Serie A and Ligue 1 also announced that they would be introducing the systems throughout their top divisions as of the 2015-16 season as well.
This means that four of Europe's five biggest divisions will now have goal-line technology in place for the start of the upcoming campaign. Not only does this allow referees to focus on other decisions in the box, but it crucially means that decisions will be correct. Realistically, humans make mistakes but the system will not. This will mean that players, managers, gamblers, supporters and many more will benefit from the use of the technology across Europe. For example, imagine how angry you would be if you had backed a team in the Serie A betting markets and an incorrect decision cost you a winning bet or if your team were denied a clear goal due to a human error.
There are still some people in the football world who will continue to claim that the sport doesn't need goal-line technology. However, that number is now seriously limited. The football community have bonded over incredibly unfair moments – such as Roy Carroll's infamous "save" against Tottenham and Frank Lampard's "goal" against Germany at the 2010 World Cup – and supporters now understood just how important goal-line technology is. Hopefully more countries continue to introduce the systems and the technology may play a part in the world's biggest competitions in the near future.
On this day five years ago, goal-line technology was not a thing in the World Cup yet… ?_? pic.twitter.com/QUG0Nk82RY

— Bleacher Report UK (@br_uk) June 27, 2015